Welcome to Creations by Courtney! It's time for a new cozy blanket, the Louis Cozy Throw.
Blankets are new to my designing repertoire, as I used to find them tedious as it's a large project, although I'll spend hours making a garment. ??‍♀️ So this is my second blanket, and I've designed 2 blanket squares so far. It's been on my to-make list for almost 5 years to make blankets for my twin girls…
In being new to blanket designing, I'm learning that it's hard to find a stitch pattern with so many options! How many stitch dictionaries is too many in one's library?? I'm always on the look out for a stitch dictionary that offers enough different stitches than the ones that I have on my bookshelves or digital library. Luckily, I have 99 Post Stitches in my library, and I chose the Crimp Stitch.
The crimp stitch offers great texture on both sides of the fabric, and is an easy to remember repeat. Although, it's easy to do, I learned that it's super helpful to count periodically and check the repeats so a skipped stitch isn't missed and extra stitches are made. Here's a great picture tutorial, in case you want to practice before jumping into the throw.
YARN
For the Louis Cozy throw, I chose to use Lion Brand Cover Story, which was graciously provided by Lion Brand Yarns.
I will admit that this is my second time using a blanket yarn. My first use was making water balloons for my kiddos, so it's definitely different to make a blanket versus small balloons.
What I like about Cover Story is that it's soft, the color is consistent, and it doesn't shed. There was a thinner blanket yarn I tried years ago that was hard to frog and shed when I blinked at it, so I was worried that this could happen again. Whatever Lion Brand Yarns did to create this super bulky blanket yarn is amazing at the consistency in thickness and color. The one drawback to Cover Story is that my nails were stained a purple-pink and my silver Odyssey hook was tinted too. I thought I was seeing things until I looked in daylight, and was a bit sad about the tint. So it may be helpful to use a plastic or aluminum hook, if working with a darker color.
Due to the nature of this yarn, it does not stretch much and will keep it's shape. The measurements provided for the different sizes are based upon the gauge, so don't forget to check after a few rows to ensure the desired size is made.
Cozy at Home Crochet Along with CAL Central
I hope you're familiar with CAL Central. It started in 2015 as the Holiday Stashdown CAL, and has grown to be crochet alongs all year long! It's a privilege to have created a new crochet design for CAL Central. The Louis Cozy Throw definitely fits for being cozy on the sofa on chilly days. I love that the Louis Cozy Throw is heavy and feels like a hug when relaxing beneath its soft, squishy-ness.

Don't forget to join the CAL Central Crochet Facebook group to make along with lots of yarn-loving friends. Use #calcentralcrochet or #calcentral when sharing your in progress and finished project pictures outside of the group.
*Disclosure: This post may contain affiliate links to products that I use, and think you will enjoy using too. Should you decide to use any such link, I will earn a small commission at no cost to you.
Materials
Lion Brand Cover Story, weight #6 yarn (100% polyester; 547 yds/ 500 m; 2.2lb/ 1kg skein): 1 (1.4, 1.8) cake or  527 yds/ 482 m (751 yds/ 687 m, 973.25 yds/ 890 m), Charcoal
US Size P (10.00 mm) hook or size to meet gauge. I used my Silver Odyssey!
Stitch Marker
Scissors
Large eye yarn needle
Tape Measure
GAUGE
7 sts = 4 in. [10 cm], 4.5 rows = 4 in. [10 cm]
SIZES
Baby: 36 in. wide x 36 in. long
Lapghan: 40 in. wide x 48 in. long 
Small Throw: 44 in. wide x 52 in. long 
PATTERN KEY
Ch: chain
CSDC: chainless starting double crochet
Dc: double crochet
FO: fasten off
Fpdc: front post double crochet
M: stitch marker 
Rep: repeat
RS: right side 
Sl st: slip stitch
Sc: single crochet
St(s): stitch(es)
Sk: skip(ped)
WS: wrong side
YO: yarn over
SPECIAL STITCHES & TECHNIQUES
CSDC: pull up a loop, holding loop in place and wrap yarn around hook (yarn over), insert hook in first st, YO, pull up a loop, [YO, pull through 2 loops] twice
Fpdc: YO, insert hook front to back to front around indicated st, YO, pull up a loop (3 loops on hook), [YO, pull through 2 loops] twice 
EXPERIENCE LEVEL
Easy
NOTES
Pattern is written US terms.
Read the entire pattern before beginning.
Pattern is written in US terms. 
Size of the blanket can be adjusted by making a multiple of 4+1, if using foundation stitches, or 4+3 if using ch stitches.
CSDC can be replaced with ch 3.
The final length can be adjusted by making fewer or more rows. Yarn amounts do not include any adjustments in size.
Final measurements will vary if using a super bulky weight yarn that has stretch, whereas blanket yarns do not stretch much.
A picture tutorial can be found HERE for the stitches used in this blanket.
Purchase the ad-free PDF from your favorite pattern site.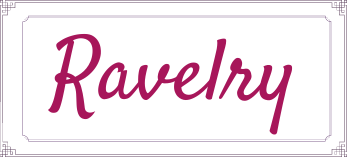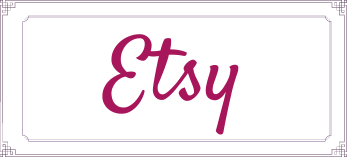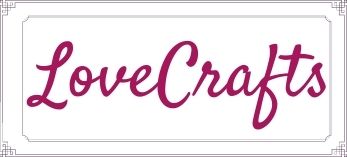 If you like this pattern, you may like these too.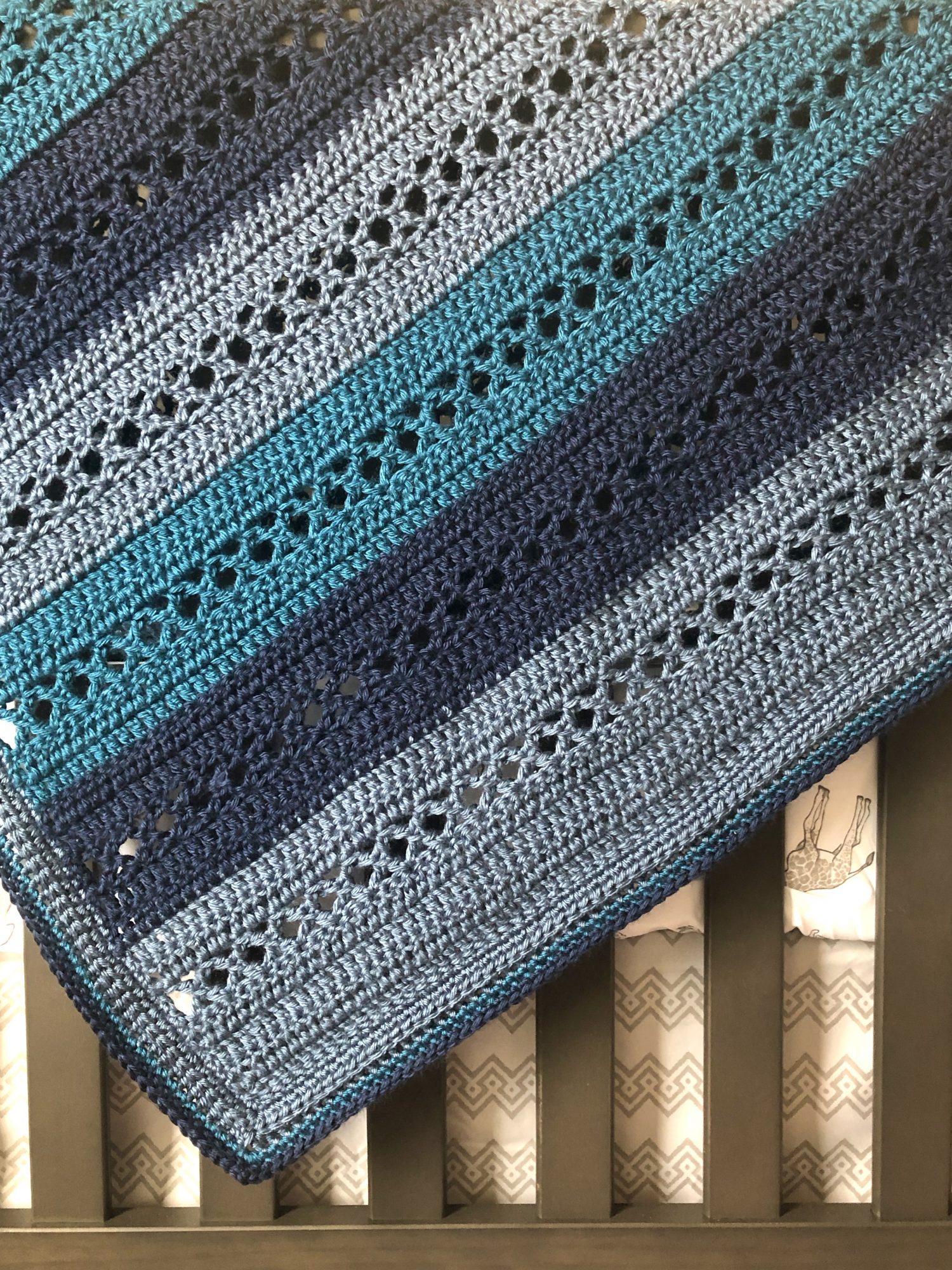 INSTRUCTIONS
Row 1: 57 (61, 73) fdc, turn
Row 2 (WS): CSDC in first st, fpdc around next st, fpdc around each st until 1 st remains, dc in last st, turn – 57 (61, 73) sts
Row 3 (RS): CSDC in first st, * sk next st, dc in next 2 sts, working in front of 2 dc just made, fpdc around sk st, dc in next st; rep from * across, turn – 57 (61, 73) sts 
Row 4: CSDC in first st, fpdc around next st, fpdc around each st until 1 st remains, dc in last st, turn – 57 (61, 73) sts
Row 5-36 (48, 58): Rep [Rows 3-4] 16 (22, 27) times. Do not FO.
Note: Yarn amounts listed in pattern do not include any changes to the length or width.
Edging
Round 1: *Sc in each st, ch 1, working along the side, evenly sc to the corner, ch 1; rep from * around, sl st to join; FO
Finishing
Weave in all ends, FO
Pin it for later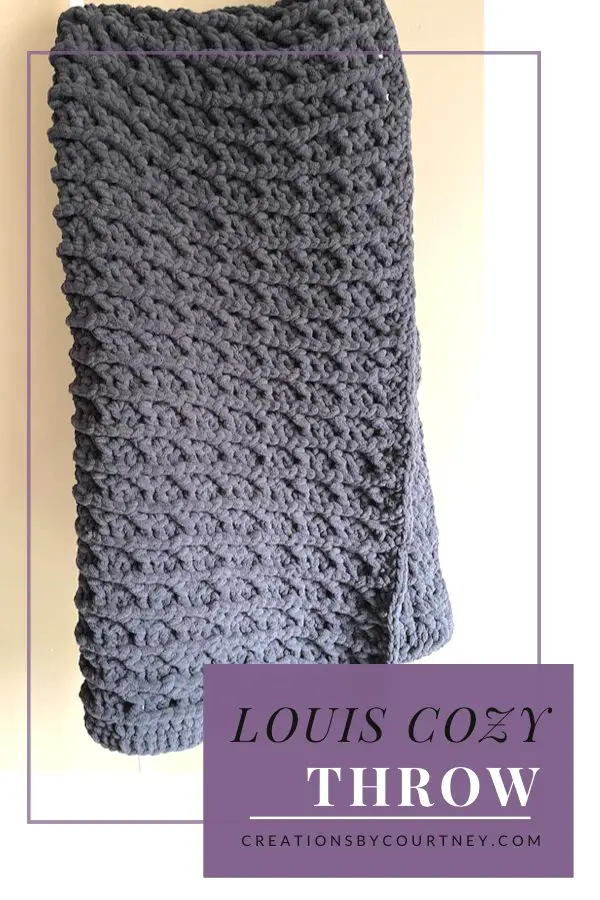 If we're not hanging out on social media yet, come check me out on Facebook, Instagram and Pinterest.
Want to talk about yarn goodness, crochet tips, and exclusive weekly deals? Join my Facebook Group, Creations By Courtney Community.
Join my newsletter for sneak peeks, crochet tips, and more. HERE
Please use #CreationsByCourtney on social media when sharing your projects.
This pattern is not to be duplicated or resold, and not to be reproduced commercially. You may sell finished products on Etsy, at farmers markets, and craft fairs, but please credit Creations By Courtney as the pattern's author.