The I Smockin' Loe You Scarf is the third tunisian crochet neck accessory designed by Creations by Courtney. One of those designs is for the furry family members, and the other is made for kids and teens. Now the while family can rock a tunisian crochet scarf!
The I Smockin' Love Scarf is also the first CAL of 2022! The fun is happening over on FB in the Creations by Courtney Community, and you can get all of the details HERE. It's also fun to say smockin'! ?
The tunisian smock stitch is a variation of the honeycomb stitch, which tends to be a favorite among fiber artists, crochet and knit. Although this looks complicated, it's surprisingly easy since you'll use the same basic hook placements as you do with the tunisian simple stitch.
For this scarf, I think the yarn really takes center stage too. I chose a colorway that offers shades of purple (my favorite color), burgundy and red. My mom loves the colors so much, she has already claimed the scarf. She asked for it when it was only half done, and she has asked for a matching hat. I don't have plans for a hat right now, but I'm trying to convince one of my crochet friends to write up the pattern for a hat she was making after pattern testing this scarf.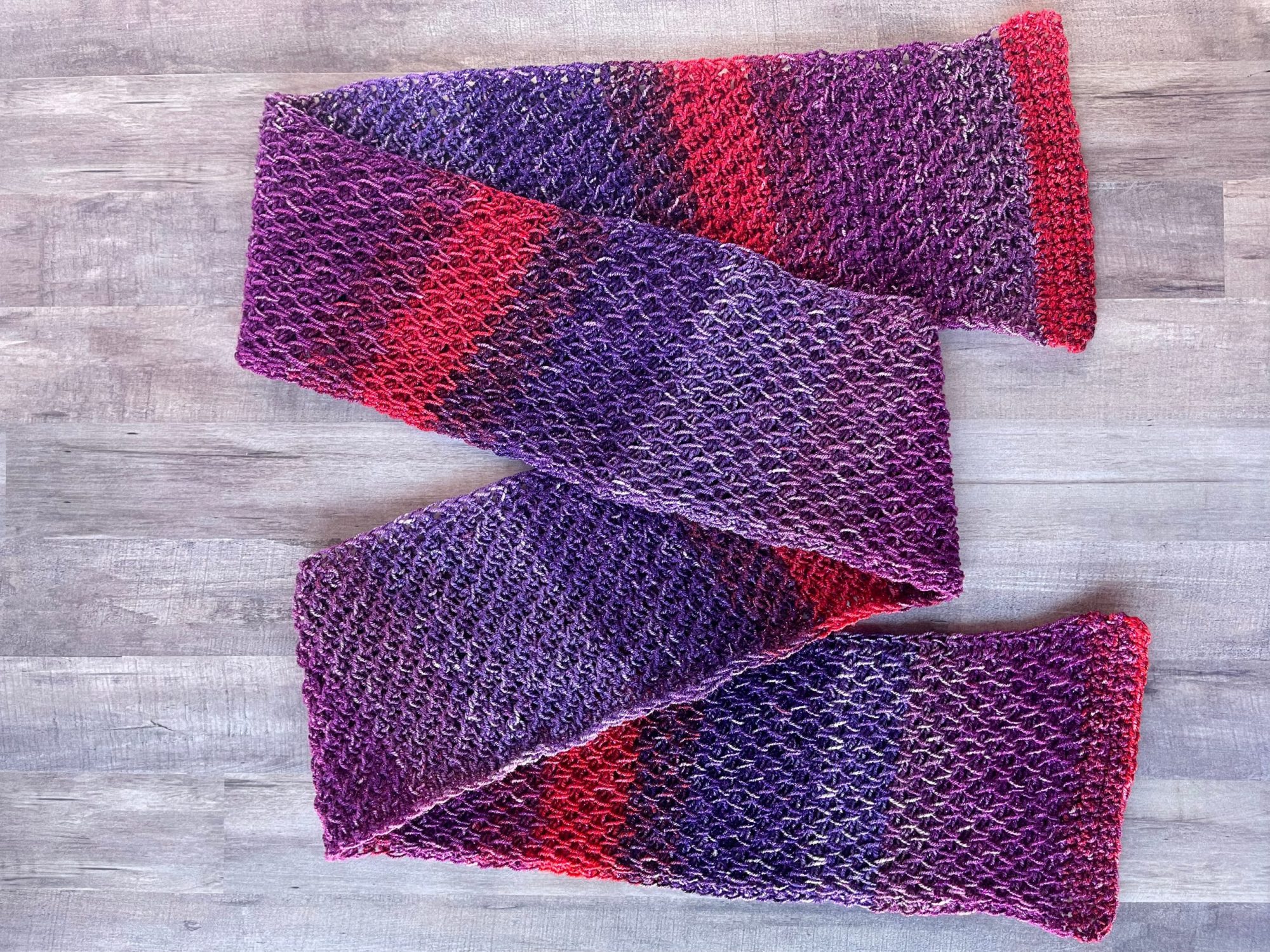 *Disclosure: This post may contain affiliate links to products that I use, and think you will enjoy using too. Should you decide to use any such link, I will earn a small commission at no cost to you. Thank you for supporting this small business.
Yarn
For my version of the tunisian crochet scarf CAL, I chose King Cole Shine DK, which was provided to me by King Cole Yarn as a North American Brand Ambassador. This is a DK weight yarn with a nice twist that was easy to crochet, and available in 8 colors. Shine is 97% premium acrylic, 3% polyester, which means it's an easy to care for sparkly yarn! Literally, a big reason for choosing the yarn was the sparkle. ? Sparkle, glitter and bubbles = happy!
As a DK weight yarn, Shine comes in a generous 100g/ 3.5 oz skein of 310 yards or 282 meters. The twist is wound tight enough that I had no issues with splitting when making standard stitches or tunisian stitches. At the time of this writing, you can get King Cole Shine for £3.99 ($5.40) on Lovecrafts.com if you're in the UK. For those in the US, a solid color sparkle yarn is King Cole Glitz for $4.99.
Hook
I chose to use my Furls Crochet Kingsnake tunisian hook, which has a nice pointed tip for inserting the hook under the vertical bars. A second hook recommendation is for WeCrochet's Interchangeable Radiant Tunisian Hook. You can purchase individual sizes with different length of cables, or purchase the set HERE.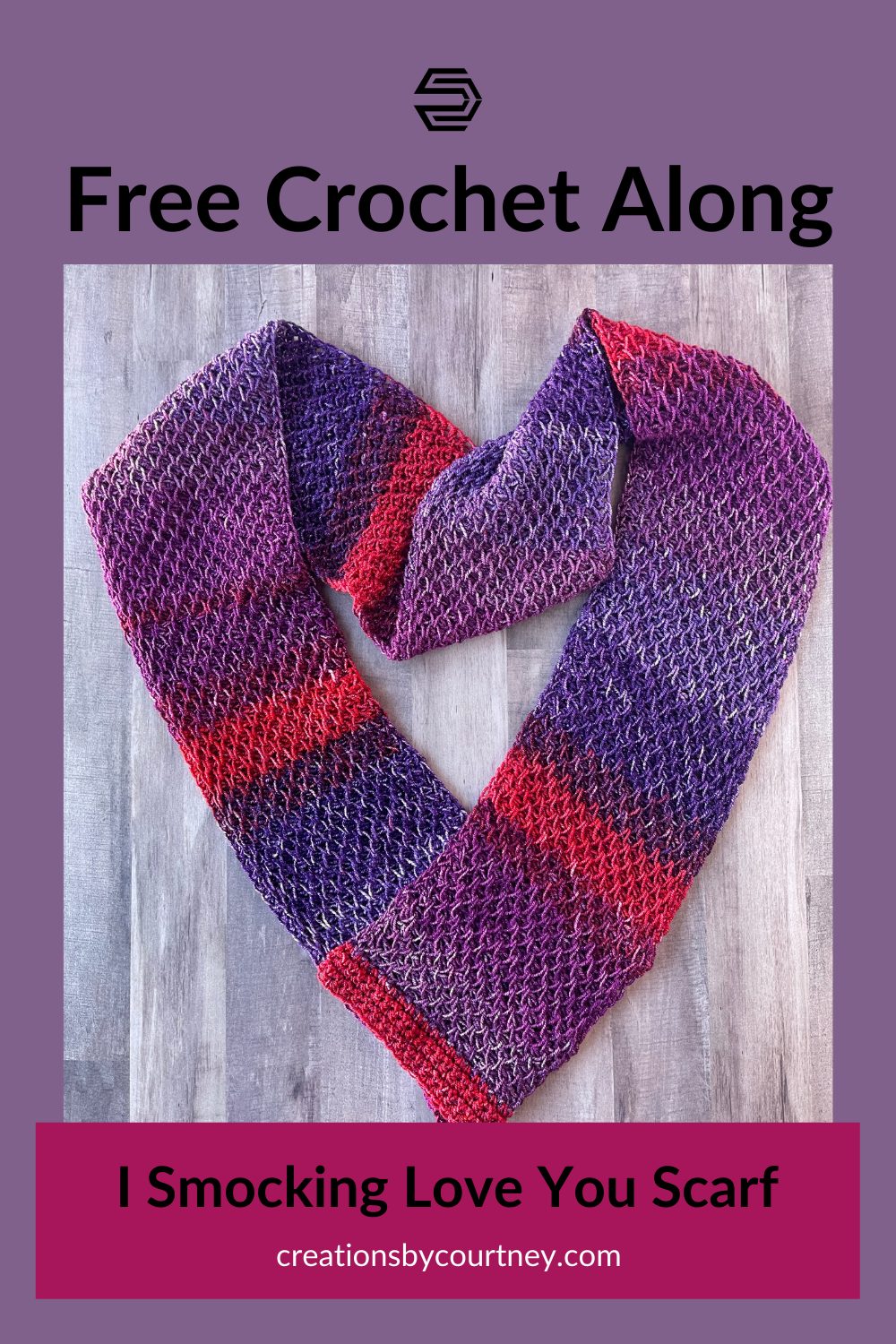 MATERIALS
King Cole Yarn Shine DK, #3 yarn (97% premium acrylic, 3% polyester, 310 yds/ 282 m; 3.5 oz/ 100 g): Night Life x 1 (2, 4) skeins or 235 (450, 1135) yds total / 214.9 (411.5,  1037.8) m
US L (8.00 mm) Tunisian hook with cord or size needed to meet gauge 
Scissors
Yarn Needle
Measuring Tape
GAUGE
8 tss2tog x 12 rows = 4" x 4" [10 cm x 10 cm] in pattern
FINISHED SIZES
Size 1: Skinny: 4" wide x 60" long [10 cm x 152.5 cm]
Size 2: Standard: 6" wide x 66" long [14 cm x 165 cm]
Size 3: Super wide: 10" wide x 80" long [26.5 cm x 200 cm]
PATTERN KEY
Ch: chain
Cnr: corner
FO: fasten off
FwP: Forward pass
M: stitch marker(s)
Prev: previous
Rem: remain(s) 
Rep: repeat
RetP: return pass
RS: right side
Sl st: slip stitch
Sc: single crochet
St(s): stitch(es)
Sk: skip
Tss: tunisian simple stitch
Tss2tog: Tunisian simple stitch 2 together
WS: wrong side
YO: yarn over
YU: yarn under
SPECIAL STITCHES & TECHNIQUES
RetP: Ch 1, *(YO, pull through 2 loops); rep from * across
Tunisian simple stitch 2 together: insert hook under next two vertical bars, YO, pull up a loop
Yarn under: pull the yarn toward you and hold it on the hook with a finger while you insert and pull up the next loop
EXPERIENCE LEVEL
Easy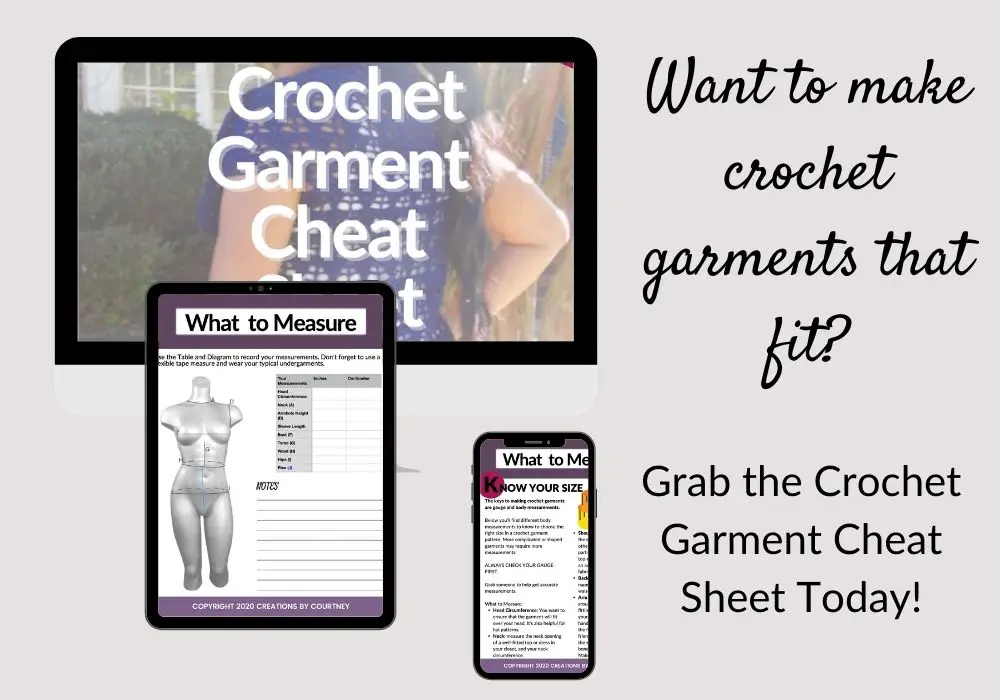 NOTES
Pattern is written in US terms. 
Read the entire pattern before beginning. 
The I Smocking Love You Scarf is made in 2 parts: Body and Edging.
The last st is always worked under both bars.
Tunisian Smock Stitch Tutorial
The Tunisian Smock stitch looks harder than it is. It does require counting every few rows to ensure that a stitch isn't missing. I point out where the stitches may hide in the video tutorial below. Take your time on the first few rows and count those loops on the forward pass and count the pull throughs on the return pass. You'll thank yourself later for counting.
If you prefer to follow from the ad-free PDF, purchase it from your favorite pattern shop.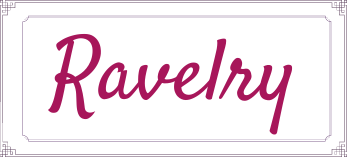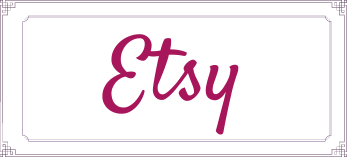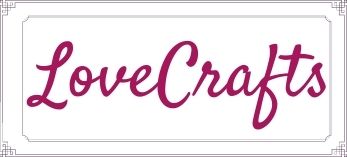 There will be a dedicated post in the FB group for each week of the CAL. Be sure to use #ISmockingLoveYou and #CreationsbyCourtney when sharing on social media. You might be featured in a story!
And posting a picture in the post enters you into giveaway for a pattern of choice.
Part 1
INSTRUCTIONS
SIZE 1 (SIZE 2, SIZE 3 )
Ch 16 (24, 40)
Foundation Row FwP: Starting in 2nd ch from hook, *insert hook in next ch, YO, pull up a loop; rep from * to end
Foundation Row RetP: Ch 1, *(YO, pull through 2 loops); rep from * across
Row 1: Sk first vertical bar, *tss2tog across next 2 sts, YU; rep from * until last bar, tss in last st. RetP- 7 (11, 19) tss2tog, 7 (11, 19) YU, 2 tss
Row 2: Sk first vertical bar, tss in next st, *tss2tog across next 2 sts, YU; rep from * until 2 sts rem, tss in last 2 sts. RetP – 6 (10, 18) tss2tog, 6 (10, 18) YU, 4 tss
Rows 3-35: Rep Rows 1-2 or until scarf measures 10″ [25.4 cm]
Part 2
Rows 36-90: Rep Rows 1-2 or until scarf measures 45″ [114.3 cm]
Part 3
Next Rows: Rep Row 1-2 until scarf measures 60 (66, 80)" [152.5 (165, 200) cm]
Edging
Rows 1-4:  Ch 1, sc in each st, turn. FO after Row 4
Attach yarn to Row 1 of the Body 
Rows 1-5: Ch 1, sc in each st, turn. FO after Row 5
You may enjoy these patterns too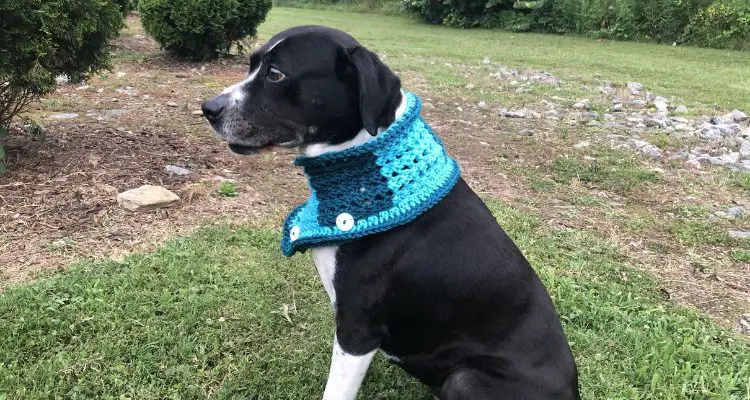 Pin it for Later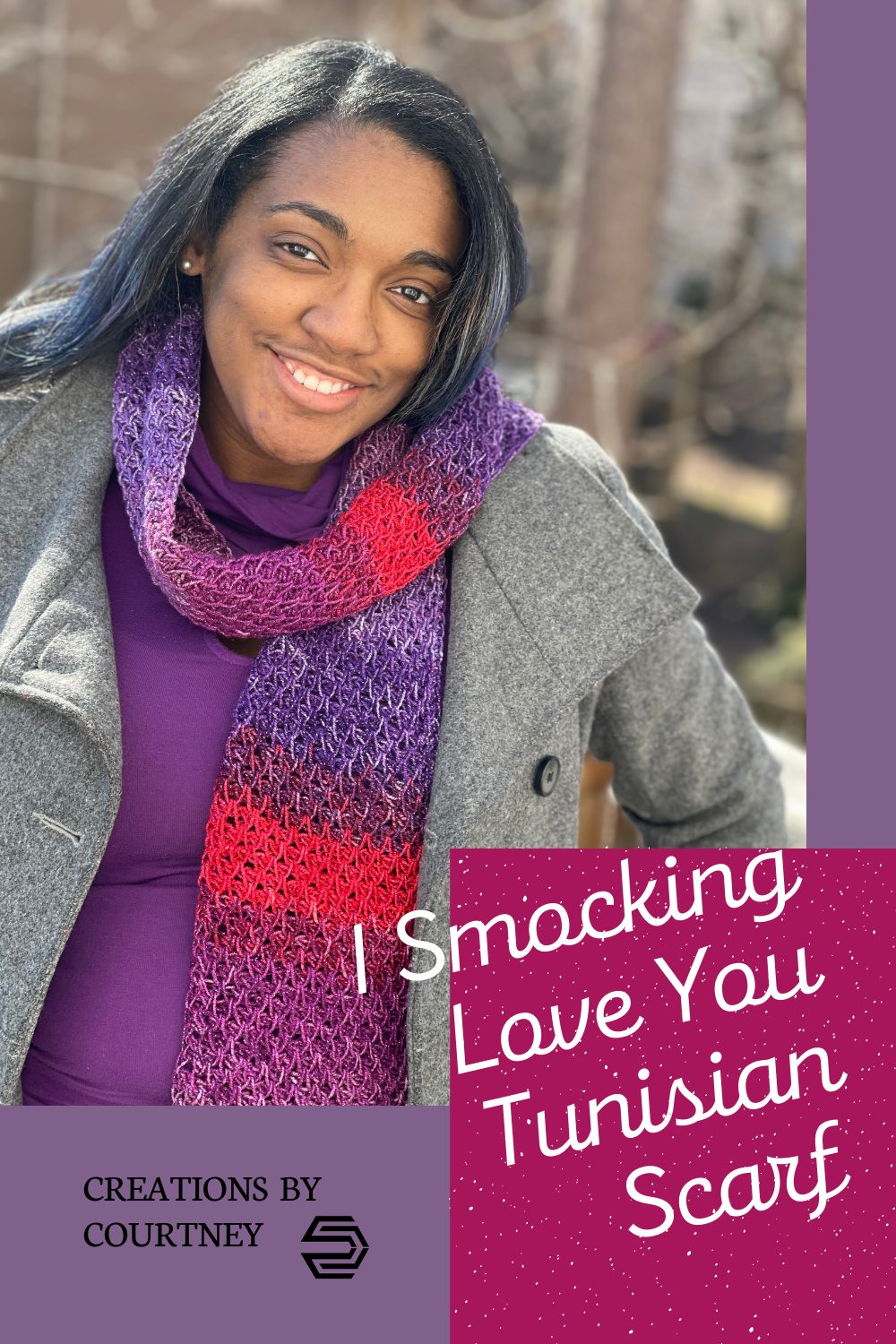 Want to talk about yarn goodness, crochet tips, and exclusive weekly deals? Join my Facebook Group, Creations By Courtney Community.
If we're not hanging out on social media yet, come check me out on Facebook, Instagram and Pinterest.
Join my newsletter for sneak peeks, crochet tips, and more. HERE
Use #CreationsByCourtney on social media when sharing your projects.
This pattern is not to be duplicated or resold, and not to be reproduced commercially. You may sell finished products on Etsy, at farmers markets, and craft fairs, but please credit Creations By Courtney as the pattern's author.