The Chunky Cowl and Collar is a quick and easy crochet cowl pattern. With lots of color choices, you can make this crochet cowl to match your winter coats, or get ready for a market.
You'll use simple stitches in the round with simple shaping to create a cowl that fits the natural shape from the shoulders to the jaw.
Add a button to the overlap section to wear the cowl as one piece for added warmth. When leaving it open, it can be worn two different ways. You can roll the top down and it looks like a collar that will fit over the top of a coat or jacket without a hood. Flip the Chunky Cowl upside down for another look.
*Disclosure: This post may contain affiliate links to products that I use, and think you will enjoy using too. Should you decide to use any such link, I will earn a small commission at no cost to you. Thank you for supporting this small business.
Yarn
I chose Lion Brand Hometown USA as it's a super soft acrylic that can be used for numerous projects. It is now called Hometown Yarn and is a super bulky #6 weight. It is available in 51 colors, which come in solids, multis, neons, twists and tweeds. All colors except for the tweeds (94% acrylic, 6% rayon) are 100% acrylic. You'll received 81 yards / 74 meters per 142 grams. The print colors are a bit shorter at 64 yards/ 59 meters.
All colors are in stock, except for three at the Lion Brand site, and costs $5.99 at the time of this update (12/3/22)
Do you prefer to have a convenient, ad-free PDF copy to save on your phone, tablet or computer?  Check out My Shop, LoveCratfs or Ravelry to purchase a copy today!
MATERIALS
GAUGE
7 stitches x 4.5 rows= 4″ x 4″
FINISHED SIZE
31″ circumference at top includes overlap, 32.25″ circumference at the bottom
PATTERN KEY
ch: chain
dc: double crochet
dc2tog: double crochet 2 together
first-dc: first double crochet
hdc: half double crochet
sc: single crochet
sl st: slip stitch
st(s): stitch(es)
SPECIAL STITCHES & TECHNIQUES
First-dc: sc in first st, ch 2 (this replaces ch 3 at the beginning of the row)
EXPERIENCE LEVEL
Easy
Notes
Pattern is written in US terms.
Read entire pattern before beginning.
Ch 3 can be used as a substitute for first-dc.
Purchase the ad-free PDF from your favorite pattern shop.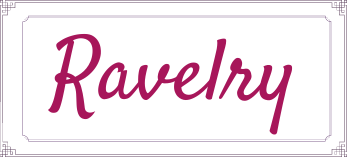 INSTRUCTIONS:
Ch 72, sl st to make a ring. Be careful to not twist the chain
Rnd 1: ch 1, sc in each ch, sl st to join (72 sc)
Rnd 2: First-dc, dc in each st, sl st to join
Rnd 3: First-dc, dc in same space, dc in next 4, dc2tog, [dc in next 5, dc2tog] 9 times, dc, sl st to join (62 dc)
Rnd 4: First-dc, dc in next 3, dc2tog, [dc in next 4, dc2tog] 9 times, dc in next 2 sts, sl st to join (52 dc)
Rnd 5: First-dc, dc next 23 sts, dc2tog, dc in next 24 sts, dc2tog, sl st to join. (50 dc)
Rnds 6-10: First-dc, dc in each st around, sl st to join
Row 11: First-dc in back loop, dc in back loop of next 3 sts, dc in each st until 4 stitches remain, dc in the front loop of first 4 dc (overlap created), turn.
Rows 12-13: First dc, dc in each st to end, turn
Row 14: ch 1, sc in each st
Row 15: sl st in each st, finish off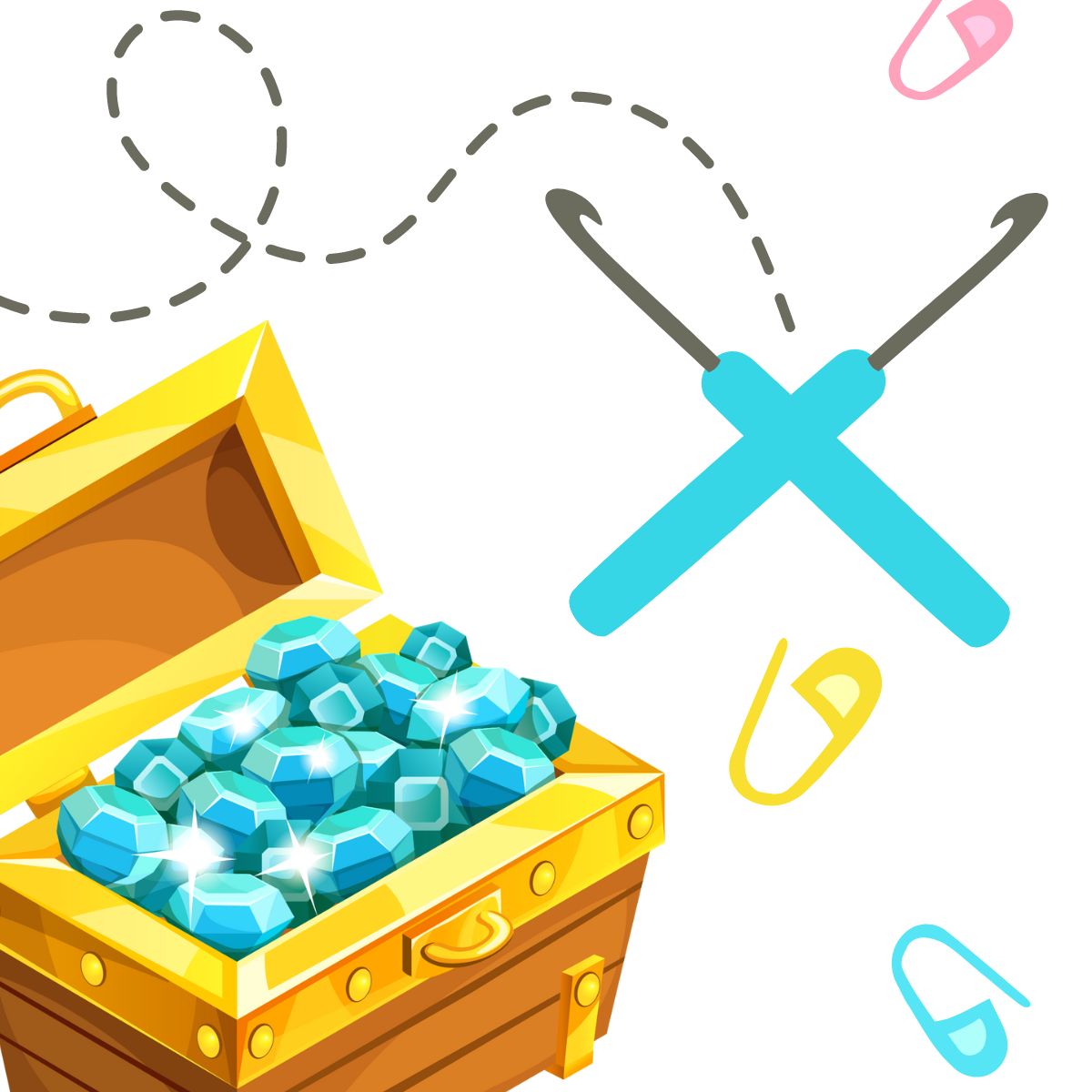 Finishing:
Attach button an inch from the edge. Space between dc creates a button hole. Weave in any ends.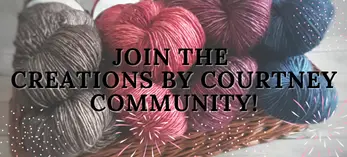 Pin it for later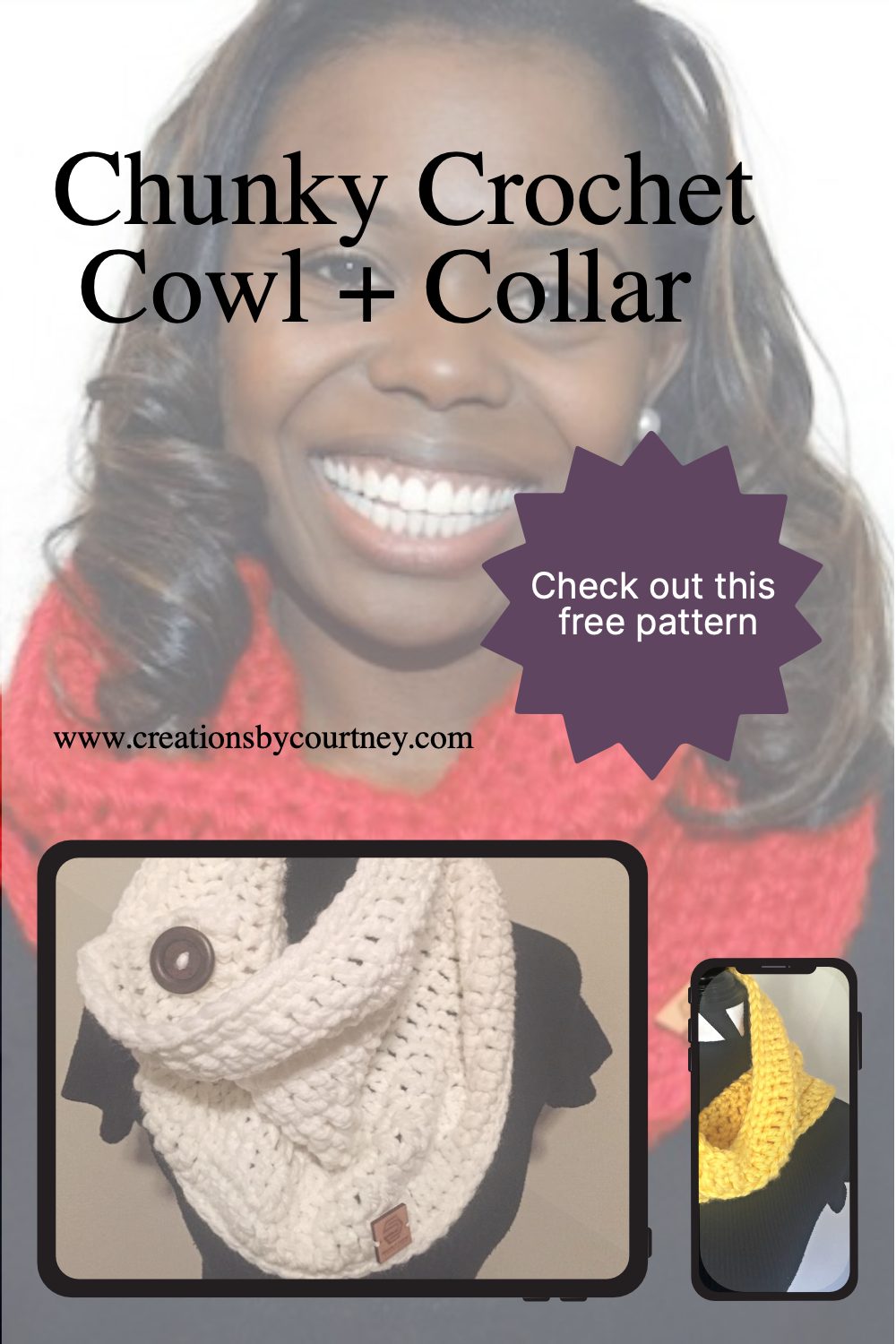 You may enjoy these patterns too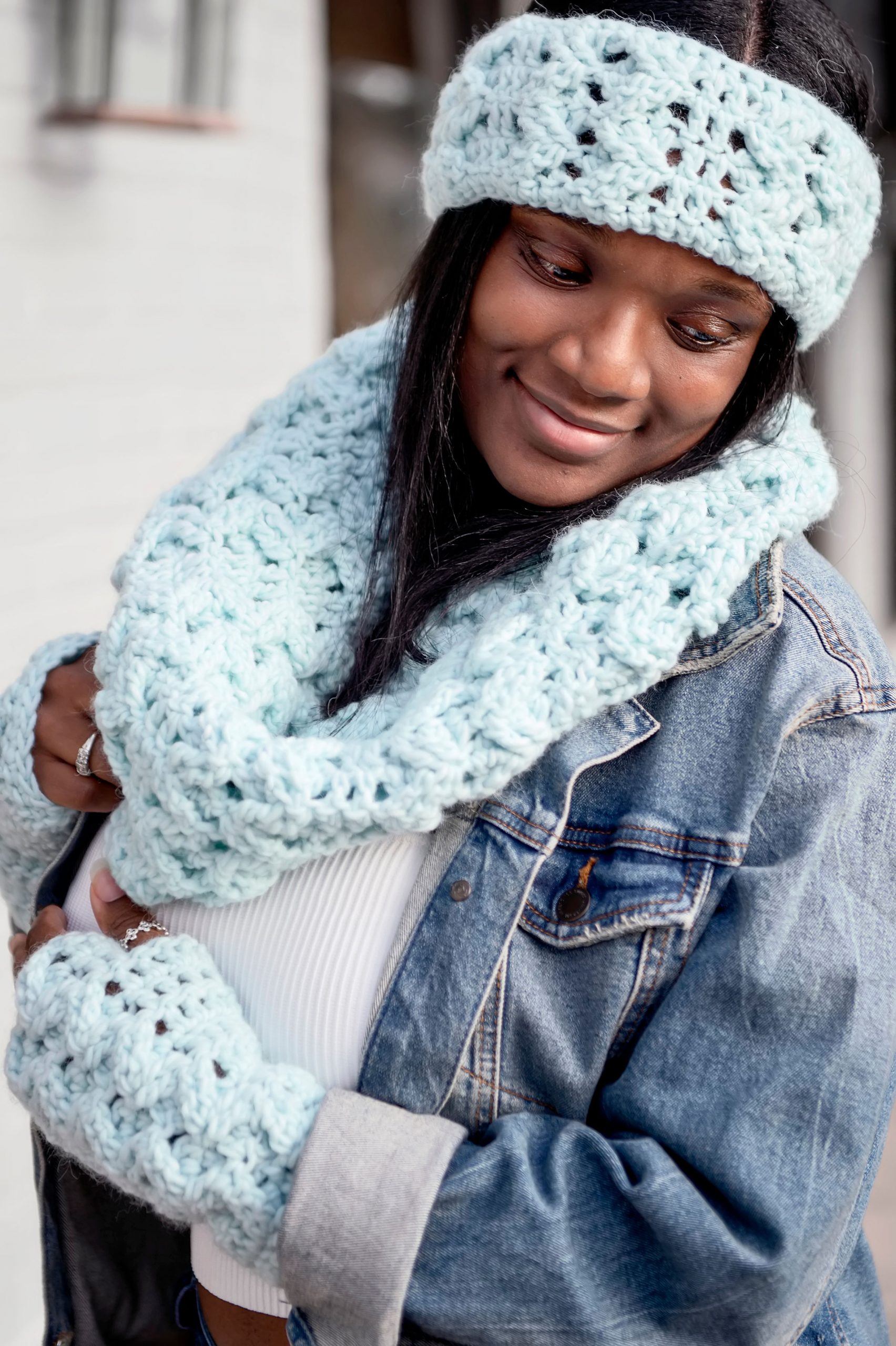 Want to talk about yarn goodness, crochet tips, and exclusive weekly deals? Join my Facebook Group, Creations By Courtney Community.
If we're not hanging out on social media yet, come check me out on Facebook, Instagram and Pinterest.
Join my newsletter for sneak peeks, crochet tips, and more. HERE
Use #CreationsByCourtney on social media when sharing your projects.
© 2017 Courtney Whitehead. This pattern is not to be duplicated or resold, and not to be reproduced commercially. You may sell finished products on Etsy, at farmers markets, and craft fairs, but please credit Courtney Whitehead as the pattern's author. Thank you.SaveSaveSaveSaveSaveSaveSaveSaveSaveSaveSaveSaveSaveSaveSaveSaveSaveSaveSaveSaveSaveSaveSaveSave