What is stranded color work in tunisian crochet?
It's a lovely color technique that is often found in knitting and crochet, in which one carries the strand of yarn along the back of the fabric until it is needed for a stitch.
Another way to explain it is that there will be lots of string on the wrong side of the fabric. It reminds me of the knitted sweaters from the 90s.
In an attempt to decipher mosaic tunisian crochet, I stumbled across stranded color work which is often used for intricate color changes or creating letters in a fiber fabric. Since I started with an excel spreadsheet (I attempted to use Stitch Fiddle…) to create a design to play with, I couldn't quite figure out what to do when there are several columns of a single color in mosaic crochet. Learn from my experience, start with a practice swatch before jumping into creating your own…
Also, I learned that despite the almost square width and height of a tunisian simple stitch, it's better to make your starting chain longer than expected.
A second lesson, start simple!! My overachieving brain created an amazing pattern for a square, but it's also A LOT of color changes. For this tutorial, I decided to just use a portion of the original idea to demonstrate the frequent color change and to secure the strands while working. I'm sure I'm not the only crocheter that can manage to tangle their self in the yarn, right??
Wait a sec?!? Isn't this the same as mosaic tunisian crochet??
Great question! This is different but creates a similar appearing fabric. The most noticeable difference between stranded color work in tunisian crochet and mosaic tunisian crochet is stranded color work creates a "flat" fabric, whereas mosaic creates a fabric with dimension through the use of working tall stitches (tunisian double crochet) in rows below. In my opinion, a mosaic fabric truly reminds me actual tile work with the grooves between the stitches.
Multiples needed for the stitch
Luckily, there's no specific multiple required for this technique. If you're going to practice, consider grabbing a mosaic knitting or crochet chart, or making a simple checkerboard design in your favorite graphing software/ graph paper.
Techniques and Abbreviations Used:
A: Color A
B: Color B
Ch: chain
FO: fasten off
FwP: forward pass
Prev: previous
Rem: remain(s)(ing)
Rep: repeat
RetP: return pass
Sl st: slip stitch
St(s): stitch(es)
Tss: Tunisian simple stitch
WS: wrong side
YO: yarn over
SPECIALTY STITCHES & TECHNIQUES
RetP: YO, pull through 1 loop (ch 1 made), *YO, pull through 2 loops; rep from * across until 1 loop rem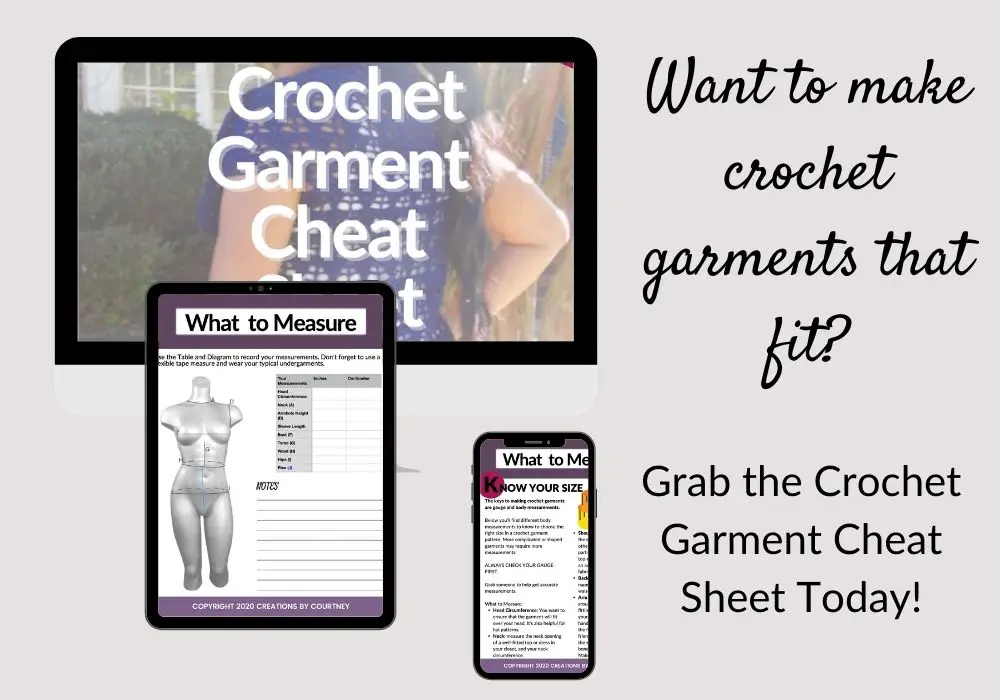 *Disclosure: This post may contain affiliate links to products that I use, and think you will enjoy using too. Should you decide to use any such link, I will earn a small commission at no cost to you. Thank you for supporting this small business.
Supplies Used:
2 colors of worsted weight yarn, at least 25 yards, each I used Furls Crochet Wander Yarn in Velvet and Sunrise.
8.00mm straight tunisian hook/afghan hook or a tunisian hook with a short cable
Sample Chart
Scissors
Notes
Instructions are written in US terms.
Each row of instructions includes the total number of tss completed in each color.
If using the chart, read the chart from right to left and from the bottom up. Each row represents the FwP and RetP. Each square represents one tss.
The first loop on the hook represents the first tss in the written instructions, and the first box within the chart.
The bind off row is not depicted in the chart.
The yarn color letter (A or B) proceeds how many tss will be completed in that color.
Written Instructions
With A, Ch 20.
Row 1 FwP: Starting in the 2nd ch from hook, *insert hook in the ch and pull up a loop, rep from * in each ch. DO NOT TURN – 20 loops on hook
Row 1 RetP: Ch 1, *YO, pull through 2 loops,; rep from * across – 20 tss
Note: All RetP are completed the same. All rem row instructions will just state RetP after the FwP instruction.
Row 2: A 2 tss, *B 1 tss, A 1 tss; rep from * 8 more times. RetP – A 11 tss, B 9 tss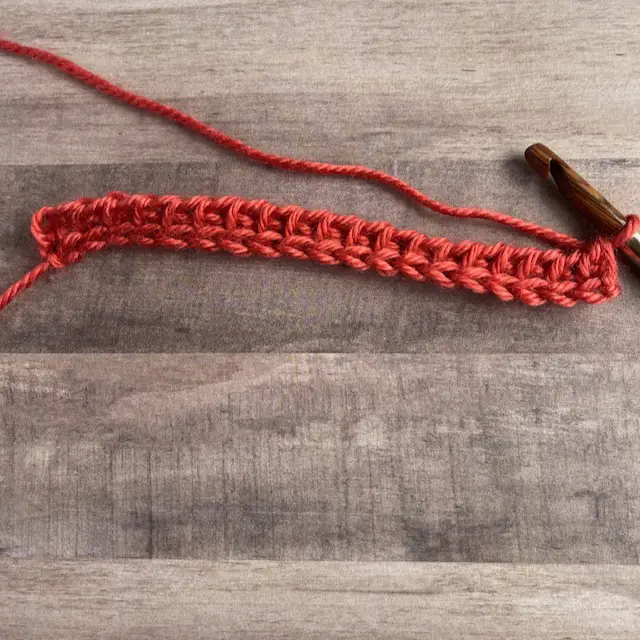 It may help to refer to the chart below.
Row 3: A 1 tss, B 2 tss, [A 1 tss, B 1 tss] 2 times, [B 1 tss, A 1 tss] 5 times, B 2 tss, A 1 tss. RetP – A 9 tss, B 11 tss
Row 4: A 1 tss, [B 1 tss, A 2 tss] 2 times, B 2 tss, [A 1 tss, B 1 tss] 4 times, B 1 tss, A 2 tss. RetP – A 11 tss, B 9 tss
Row 5: A 3 tss, B 1 tss, A 1 tss, B 1 tss, A 2 tss, B 2 tss, [A 1 tss, B 1 tss] 3 times, B 1 tss, A 2 tss, B 1 tss – A 11 tss, B 9 tss
Row 6: A 2 tss, B 1 tss, A 3 tss, B 1 tss, A 2 tss, B 2 tss, [A 1 tss, B 1 tss] 2 times, B 1 tss, B 2 tss, B 1 tss, A 1 tss – A 12 tss, B 8 tss
Bind Off: With A, Ch 1, sl st in each st across, FO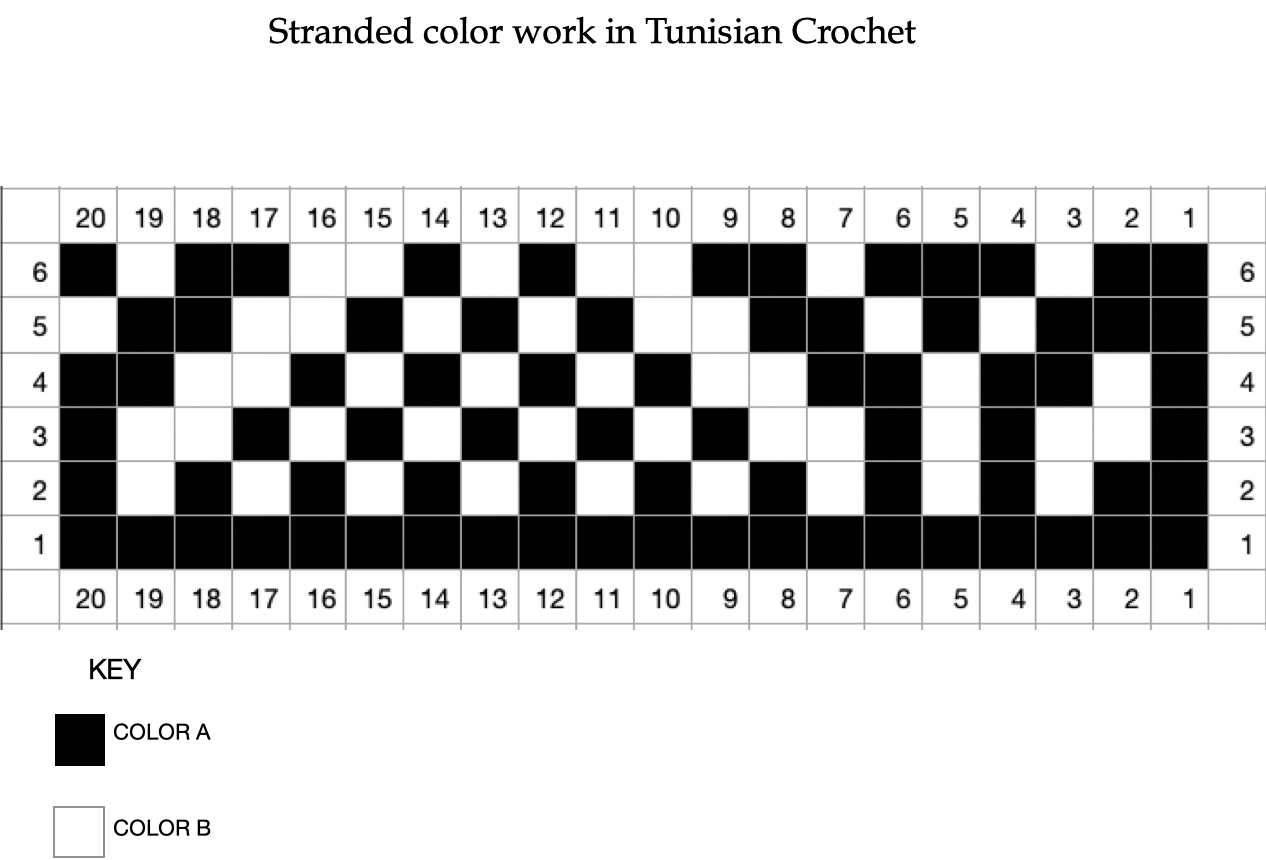 Want to see that in video?
That's all there is to stranded color work in tunisian crochet!
How do you plan to use this technique? Has it given you lots of amazing ideas?
I have a few ideas in my sketch notebook that I'll be bringing to you in 2022. I'm so excited about these ideas, I want to start them now…but I should probably finish the other WIPs first, right??
Use #creationsbycourtney when sharing your finished swatch. I want to give you a shout out!
Check out these other crochet tutorials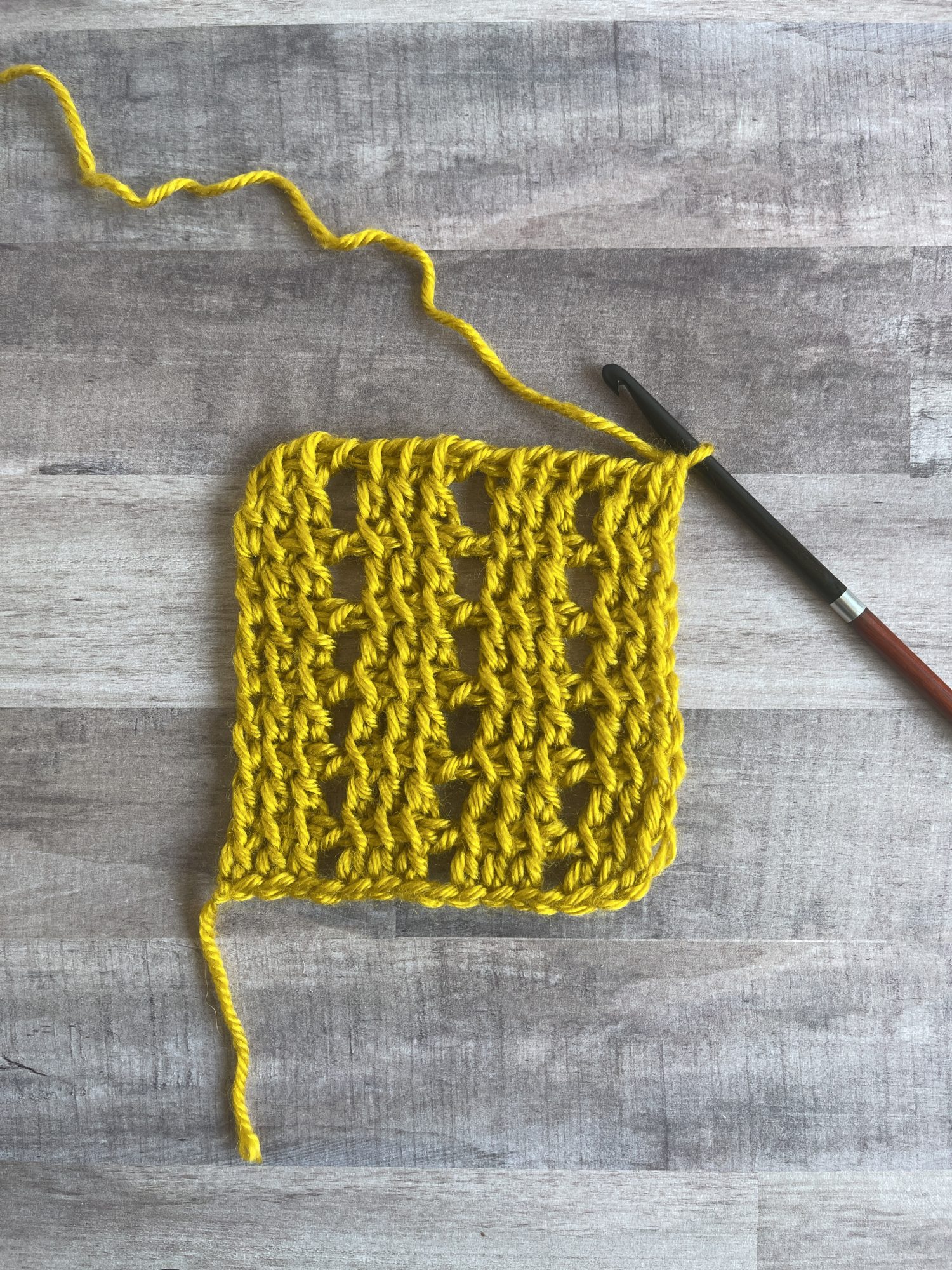 Pin it for Later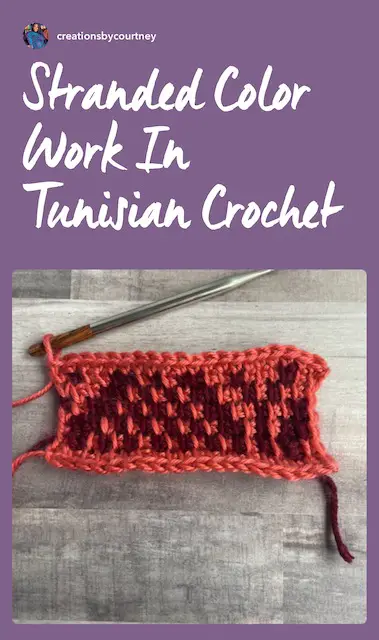 If we're not hanging out on social media yet, come check me out on Facebook, Instagram and Pinterest. 
Want to talk about yarn goodness, crochet tips, and exclusive weekly deals? Join my Facebook Group, Creations By Courtney Community.
Join my newsletter for sneak peeks, crochet tips, and more.  HERE
Please use #CreationsByCourtney on social media when sharing your projects.