The Crossroads Ruana is a special crochet project, as the idea started years ago. Actually, I bought a ton of Lion Brand Heartland during a Black Friday sale while visiting family in Miami for the idea.
Why isn't this in one of those colors?
Well, the original Crossroads Ruana got put in time out for a LONG time because I made the neck opening too large, and I was stumped by how I wanted to fix the neck without frogging. Like I said this idea started years ago before I had learn about creating garments. (There are several ideas that may never be shared LOL)
In participating in my second Strands Fiber Arts Fashion Show in Atlanta, I wanted new pieces to showcase, so the original ruana finally came out of time out. This presented any opportunity to use what I've learned about body measurements, shaping and winging it to finally finish. A shaped collar saved the day. By shaped, I mean that short rows are used to create a gentle curve to rolls on it's own to frame the back and face for addition warmth.
Additionally, the opportunity presented itself to create a version in a more neutral color palette (Don't worry, I'm fine. I like neutrals too.) by choosing some King Cole Yarns. I'll tell you more about the yarn in a bit.
Back to the Crossroads Ruana!
You may recognize a stitch crossing the front and the back.
If you guessed the X-stitch, then you are correct!
It's one of my favorite stitches next to the Lemon Peel Stitch, and has made several appearances throughout my designs over the years in a few variations too. Actually, this was one of the first designs I ever created with the X-stitch.
For the Crossroads Ruana, the X-stitch creates an overlay on top of the fabric for an eye catching detail. There are two inset peek-a-boo pockes too! This means that you can show off one of the coordinating colors when making the pockets, or you can use the main color for nearly invisible pockets.
Similar to a traditional ruana, it's designed to be worn open along the sides and the front, but you can add a button to each side to make an arm opening, and even add a button on the front. I prefer to wear it open with a long sleeve top, jeans and knee high boots. On colder days, grab a large belt to keep warm.
Also, the Crossroads Ruana is part of the Autumn Exclusives curated by Cosy Rosie UK. Find more details below.
YARN
For this beauty, I chose King Cole Yarn Forest Recycled Aran in Kielder Forest, Forest of Dean and Epping Forest, which was provided to me as one of the North American Brand Ambassadors. There is so much to love about this yarn!
For the environmentally conscious crafter, Forest Aran is actually made from recycled fibers to create a blend of wool, acrylic, polyamide and viscose. I will admit that the texture is different. It initially feels kind of sticky (it isn't), but my fingers adjusted and it was a breeze to work with. As an aran weight, it's slightly thinner than worsted weight. The stitch definition is great and it rarely split while crocheting. Even with the "stickiness", this yarn was easy to frog.
A pleasant surprise of working with this yarn was discovering small bits in brighter colors. I find little bits of pink, white and teal that add to the richness of the neutral palette.
I hope you decide to grab some King Cole Yarn Forest Recycled Aran. There 12 gorgeous colors, each named for a forest or woods, and comes in a generous 300 m/ 328 yds skein.
*Disclosure: This post may contain affiliate links to products that I use, and think you will enjoy using too. Should you decide to use any such link, I will earn a small commission at no cost to you. Thank you for supporting this small business.
MATERIALS
GAUGE
13 dc x 8 rows = 4" x 4" [10 cm x 10 cm]
FINISHED SIZE
30" long x 42.5" wide [76 cm long x 108 cm], folded at the shoulder, including the Edging and excluding the Collar
PATTERN KEY
A: Color A
B: Color B
BL: back loop 
C: Color C
Ch: chain
Cnr: corner
CSDC: chainless starting double crochet
Dc3tog: double crochet 3 together
Dc: double crochet
Dcbl: double crochet in back loop
Fdc: foundation double crochet
FL: front loop 
FLO: front loop only
FO: fasten off
Hdc: half double crochet
M: stitch marker(s)
Prev: previous
Rem: remain(s, ing) 
Rep: repeat
RS: right side
Sc2tog: single crochet 2 together
Sc: single crochet
Sl st: slip stitch 
Sp: space(s)
St(s): stitch(es)
Sk: skip
Tr: treble crochet
WS: wrong side
X-St: x-stitch
YO: yarn over
SPECIAL STITCHES & TECHNIQUES
CSDC:  pull up a loop that is row height, holding loop in place and wrap yarn around hook (yarn over), insert hook in first st, YO, pull up a loop, [YO, pull through 2 loops] twice 
X-st: YO 2 times, insert hook in next st, pull up a loop (4 loops on hook), YO, pull through 2 loops (3 loops on hook), sk 2 sts, YO, insert hook in next st, pull up a loop (5 loops on hook), [YO, pull through 2 loops] 4 times, ch 2, YO, insert hook from right to left in center of X, pull up a loop, [YO, pull through 2 loops] 2 times
EXPERIENCE LEVEL
Intermediate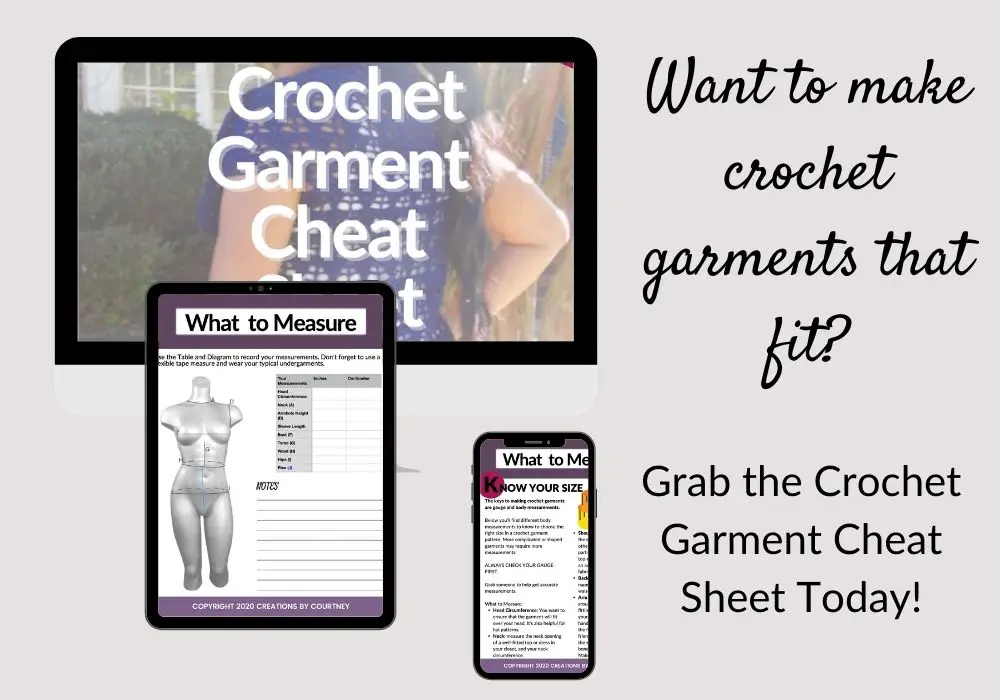 NOTES
Pattern is written US terms.
Read the entire pattern before beginning.
The Crossroads Ruana is made in 15 parts: Back, X Rows, Back Continued, Right Front, X Rows, Right Front continued, Pocket, Right Front continued, Left Front, X Rows, Left Front continued, Second Pocket, Left Front continued, Edging, Collar.
The Pockets can be made in Color A to make them appear invisible.
Pictures are included at the end of the pattern PDF for easy printing and reference, which are listed within the pattern instructions.
Grab the ad-free PDF that includes tutorial pictures from your favorite pattern shop.
You may like these patterns too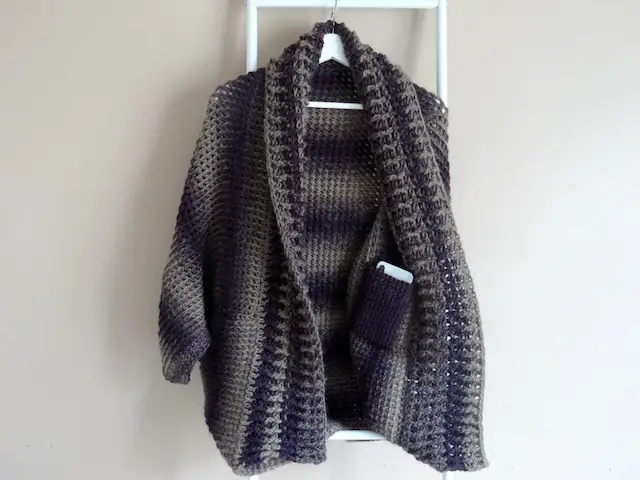 Pin it for later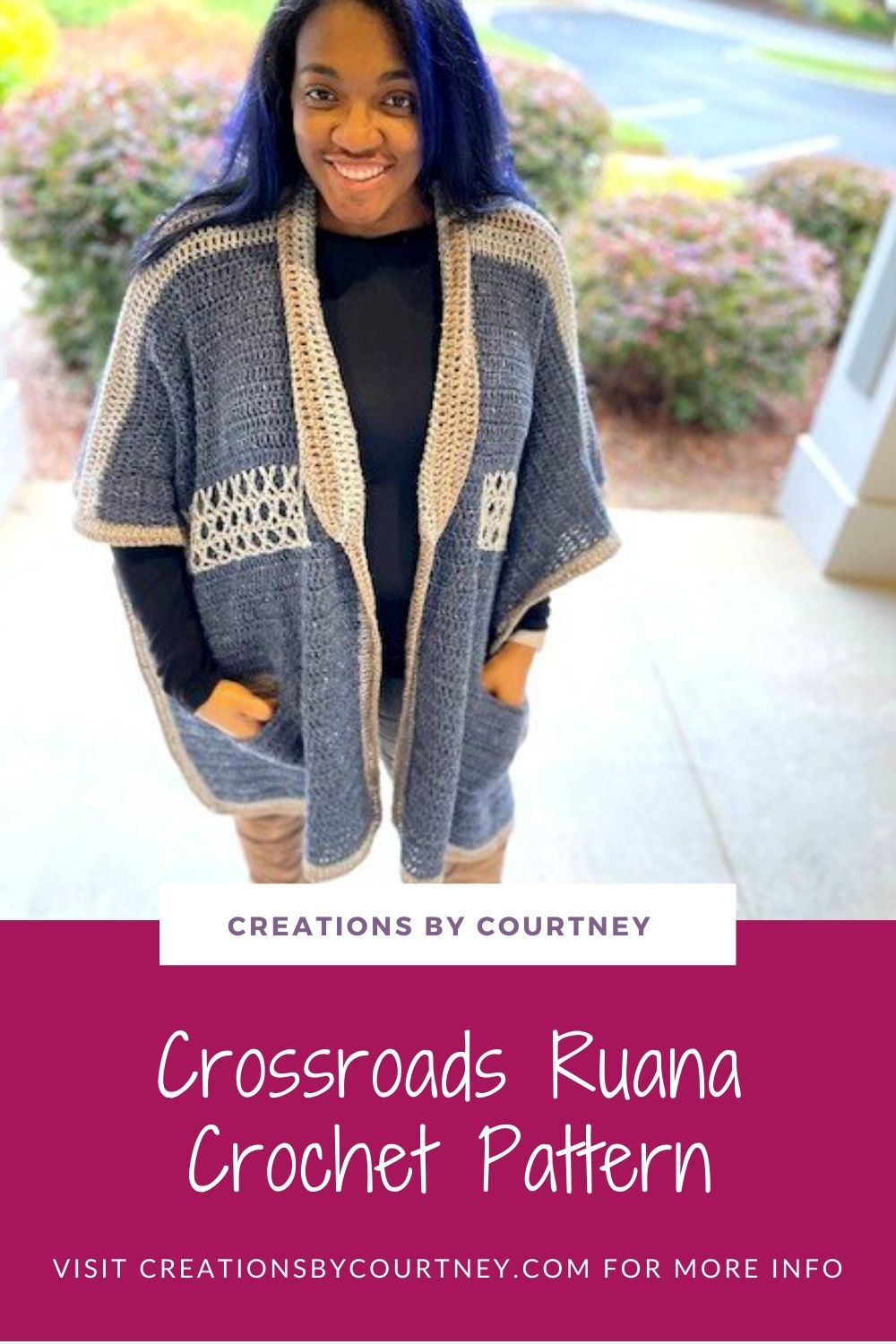 Autumn Exclusives curated by Cosy Rosie UK
It's no longer 50% off, but the Autumn Exclusives event is going until October 20th, so there's 6 more brand new crochet patterns to come. Head over to Cosy Rosie UK to get the coupon code each day for both patterns, by clicking the "Click here for your discount code" button below. Then head to each designer's blog for the purchase button.
Use #crochetautumnexclusives when sharing your crochet projects!
Did you miss out on several crochet patterns that you just have to have?
Don't despair because I have the perfect solution for you!
The Autumn Exclusive bundle is available for over 90% off the retail value. This amazing bundle includes all 40 crochet patterns. Plus, if you grab the bundle with my affiliate link below, you'll receive a special coupon code for Ravelry, valued at $10, to grab a few pattern(s) of choice. Don't wait to get the bundle! The price increases at 12:00am BST (UK time) on October 20th. That's 7pm for those of us in the eastern US.
If we're not hanging out on social media yet, come check me out on Facebook, Instagram and Pinterest.
Want to talk about yarn goodness, crochet tips, and exclusive weekly deals? Join my Facebook Group, Creations By Courtney Community.
Join my newsletter for sneak peeks, crochet tips, and more. HERE
Please use #CreationsByCourtney on social media when sharing your projects.
This pattern is not to be duplicated or resold, and not to be reproduced commercially. You may sell finished products on Etsy, at farmers markets, and craft fairs, but please credit Creations By Courtney as the pattern's author.