If you have seen the movie, Coco, you know it's full of vibrant color and tradition as Coco tries to return home. This movie was the inspiration for the Coco Top. If you've been hanging out with me, or even if you're new to Creations By Courtney, I'm a fan of color, all of the colors! In researching traditional outfits for the Day of the Dead, a celebration of life, I learned that each color has a specific meaning. I chose to use black (place of the dead), yellow (power of light and life to guide the souls of the dead), purple (Christian mourning), and white (light, innocence and purity). You can choose any 2, 3 or 4 colors that you like together or has a special meaning to you. That's the beauty of crochet: it can be whatever you desire it to look like! Although the Day of the Dead happens in Mexico at the end of October through early November, I couldn't wait any longer to share the idea since it's summer in my part of the world, and might be cool when November rolls around (Thanks Global Warming!) Anyways, besides the top, I made the
Coco Earrings
  a few weeks ago to create half an outfit. Are you a fan of hoop earrings? It's definitely a #throwback to the 90's, and so on trend. Per usual, the Coco Top is available in 8 sizes, from Small to 5X, as I strive to be inclusive for all body types. Not sure what colors to pick, check out some the wonderful work of my testers
here
.
Grab Pattern PDF from your favorite Pattern Shop
Want a matching accessory?
Check out the
Coco Earrings
PATTERN DETAILS
MATERIALS
I Love This Cotton by Hobby Lobby (100% Cotton; 180 yds/ 164.59 m per 3.5 oz/ 100 g skein): Color D: White x 2 (2, 3, 3, 4, 4, 5, 5) skeins, Color A: Black, Color B: Curry, and Color C: Purple 1 skein each OR any comparable worsted weight yarn in 4 colors
Hook: Furls Crochet US Size H/8 (5.00 mm) or size needed to meet gauge
Scissors
Yarn Needle
6 Stitch Markers in same color, 4-6 Stitch Markers in contrasting color or style
Measuring Tape
GAUGE
12 dc = 4" (10 cm), 8 pattern rows = 4" (10 cm)
How to make a gauge swatch:

32 FDC, turn.
CSDC, dc in each st, turn
First-hdc (or ch 2), hdc in each st, turn
Repeat last 2 rows until you have at least 12 rows after the foundation row
SIZES/FINISHED MEASUREMENTS
Changes in sizes are written in parentheses. Small: 34" bust x 18" length [86.4 cm bust x 45.7 cm length] Medium: 40" bust x 18" length [101.6 cm bust x 45.7 cm length] Large: 44" bust x 19" length [111.8 cm bust x 48.3 cm length] X Large: 48" bust x 21" length [121.9 cm bust x 53.3 cm length] 2X Large: 52" bust x 21" length [132.1 cm bust x 53.3 cm length] 3X Large: 56" bust x 21" length [142.2 cm bust x 53.3 cm length] 4X Large: 60" bust x 21" length [152.4 cm bust x 53.3 cm length] 5X Large: 64" bust x 21" length [162.6 cm bust x 53.3 cm length]
STITCH KEY
Ch: chain, sl st: slip stitch, sc: single crochet, hdc: half double crochet, dc: double crochet, fdc: foundation double crochet, first-hdc: first half double crochet, CSDC: chainless starting double crochet,  dcBL: double crochet in back loop, BL: back loop, A: Color A, B: Color B, C: Color C, D: Color D, M: Stitch Marker, CM: Contrasting Marker, PM: place marker, YO: Yarn Over, RS: Right Side of Fabric, WS: Wrong Side of Fabric, CC: Color Change, FO: fasten off
SPECIALTY STITCHES & TECHNIQUES
Join in Fdc:
For final fdc, yarn over and insert hook through foundation chain, yarn over and pull up loop (3 loops on hook), insert hook through foundation of first st (starting ch-3), yarn over and pull through two loops (3 loops on hook), [yarn over, pull through two loops] twice, sl st to 3rd ch to join
First-hdc:
single crochet in first st (without ch 1), ch 1
CSDC:
pull up a loop to the height of the stitch, holding loop, YO by twisting the loop around the hook, insert hook in first stitch, YO, pull up a loop, [YO, pull through 2 loops] twice
NOTES
Pattern is written in US terms
Pattern is worked in 3 sections: Yoke, Front and Back, Body
When instructions are different for each size, it will be written as S (M, L) and 1X (2X, 3X, 4X, 5X), but when one number is written, it applies to all sizes.
This garment has 2" of positive ease.
The yoke and body are worked in joined rounds. The Front and Back are made separately in turned rows.
All rounds are turned unless otherwise stated within the pattern.
If fdc are substituted with chains, make sure to have the same total number since joining will differ. It should be noted that the neckline will lack stretch is using chains instead of foundation stitches.
The seam will be off-centered along the back. It will be to the right or left, depending on whether you're right-handed or left-handed.
Each color change will be referred to as A/B/C/D followed by pattern instructions.
One should be comfortable changing yarn colors. It is best to change the color during the last yarn over of the stitch.
It is best to work from bobbins for Colors A, B, C, and D. Here's a great tutorial https://youtu.be/P-i2T5IxL3Q
Contrasting stitch markers are used to establish color change pattern within the yoke and beginning rounds of the body.
It helps to count out the stitches where increases will be made in the yoke and place a stitch marker to ensure accurate counting and increasing for shaping.
The Markers will be moved up each round unless otherwise noted.
For a neater edge along the seam and change of colors: From a RS round, remove hook from active loop, insert hook from front to back and then pull active loop through to replace a sl st. From a WS round, remove hook from active loop, insert hook from back to front and then pull active loop through to replace sl st.
Stripes remain same width throughout the yoke and body. Stitch markers can help with ensuring correct color changes while making the yoke, but not required for the body.
Increases through the body should be placed in side sections with Color D to ensure consistent width of the stripes. Move the markers up each round to help you keep the increases centered.
Photo tutorial at end of pattern to demonstrate how to attach fdc to rest of body.
NOTES ABOUT SIZING
Depending on waist and hip measurements and if the bust measurement is large enough, increases can be removed from the body section.
Garment can be shortened or lengthened by creating fewer or more rows. A row of single crochet is best used for smaller increments in added length.
It's best to pick the size that is closest to your actual bust measurement for proper fit.
If you prefer a tighter fit across the shoulders, follow the alternative edging at the end of the pattern.
The Coco Top was featured in the Summer Vibes Blog Hop. It's no longer free but check out the other amazing crochet patterns for the month of July .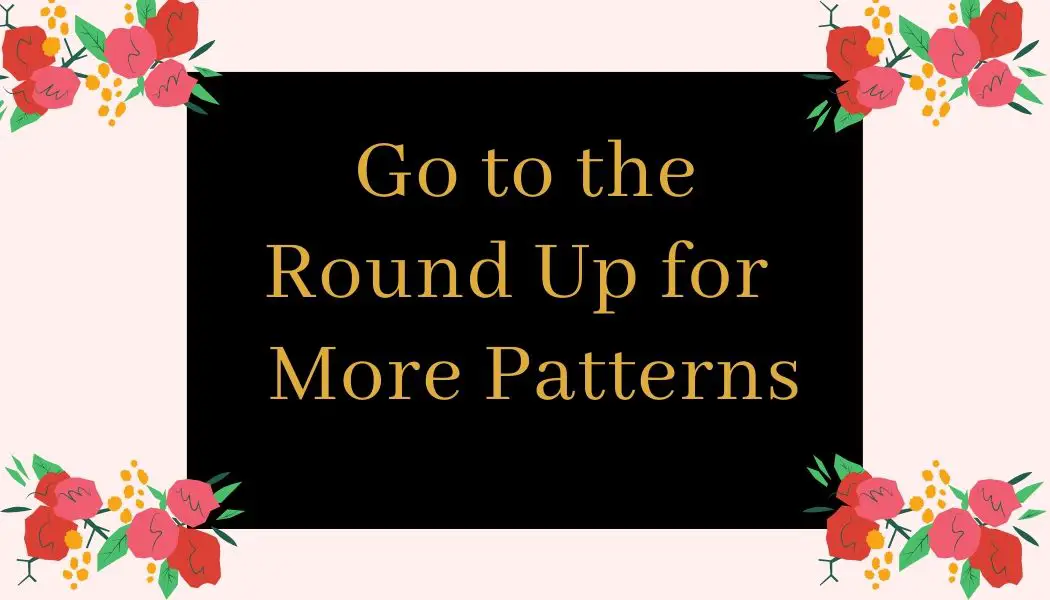 Pin it for Later
If we're not hanging out on social media yet, come check me out on
Facebook
,
Instagram
and
Pinterest
. Want to talk about yarn goodness, crochet tips, and exclusive weekly deals? Join my Facebook Group,
Creations By Courtney Community.
Join my newsletter for sneak peeks, crochet tips, and more. 
HERE
Please use #CreationsByCourtney on social media when sharing your projects. This pattern is not to be duplicated or resold, and not to be reproduced commercially. You may sell finished products on Etsy, at farmers markets, and craft fairs, but please credit  Creations By Courtney as the pattern's author.