Welcome to another crochet stitch tutorial by Creations by Courtney!
Let's learn how to create the invisible single crochet 2 together that can be used in any project. Most commonly, it is used in creating amigurumi/stuffed crochet toys. It's a simple modification of the traditional single crochet 2 together that looks smoother, therefore "invisible."
Multiples needed for the stitch
This easy stitch doesn't require any stitch multiple as long as you have two stitches to work.
Supplies
For this tutorial, I used Knitznpurlz T-shirt yarn. It's a super bulky (weight #7), 100% cotton yarn! I definitely recommend grabbing yourself a few cakes as the colors are amazing and there's no knots!
Since this is a bulky weight yarn, I grabbed my size M (8.00 mm) Furls Crochet Odyssey hook. According to standard hook size charts, you can use a L/11 hook, if you're using a bulky weight yarn too.
This stitch can be made in any weight yarn and any hook that works with that weight of yarn.
Abbreviations
ch: chain
FL: front loop
I-sc2tog: invisible single crochet 2 together
sc: single crochet
st: stitch(es)
Let's get started!
In this example, I created one row of 10 single crochet.
– If you want to do the same, ch 11, sc in 2nd ch from hook, and sc in each ch to end.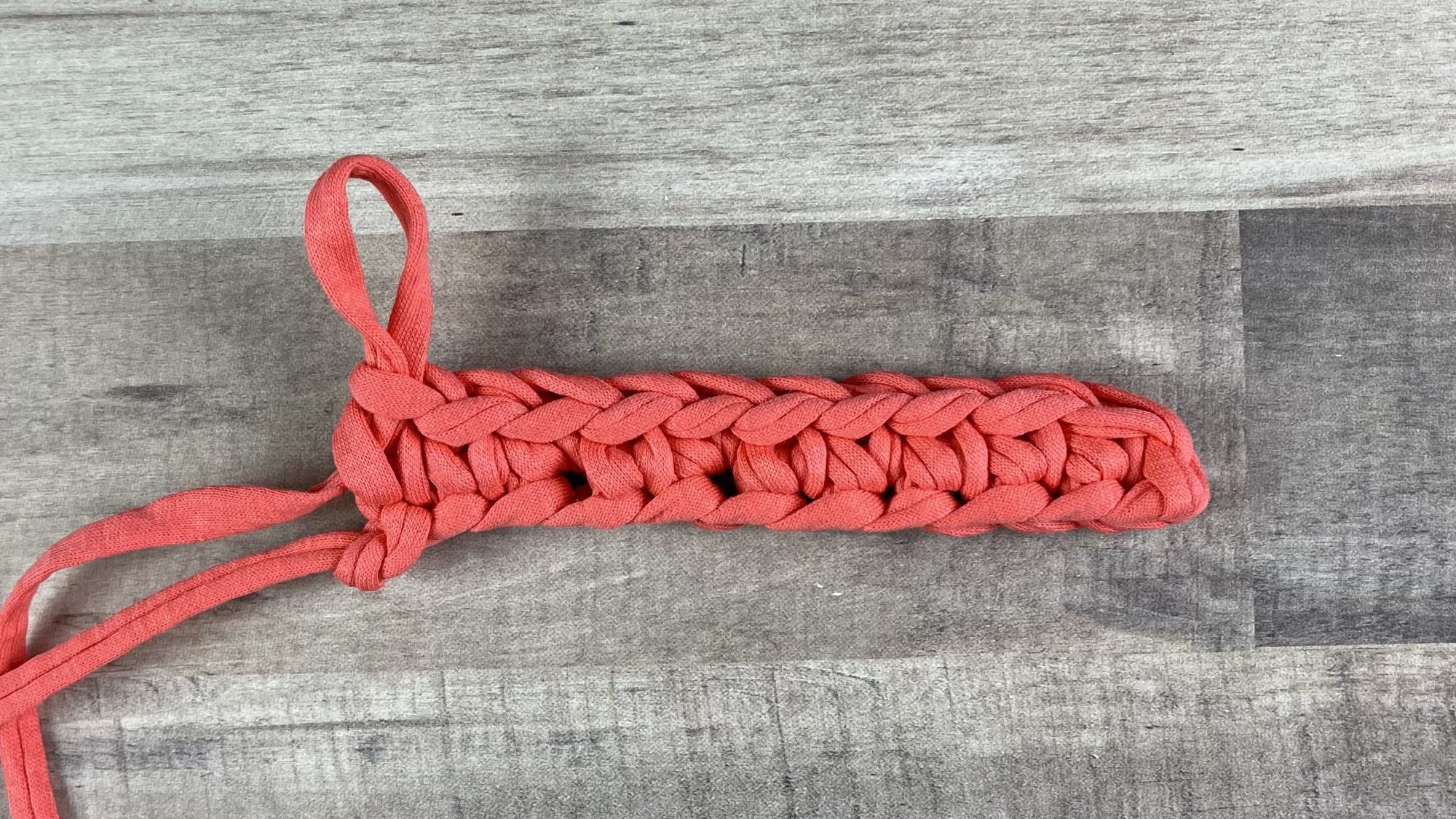 Turn, ch 1, sc in next 4 sts, insert hook in FL of next st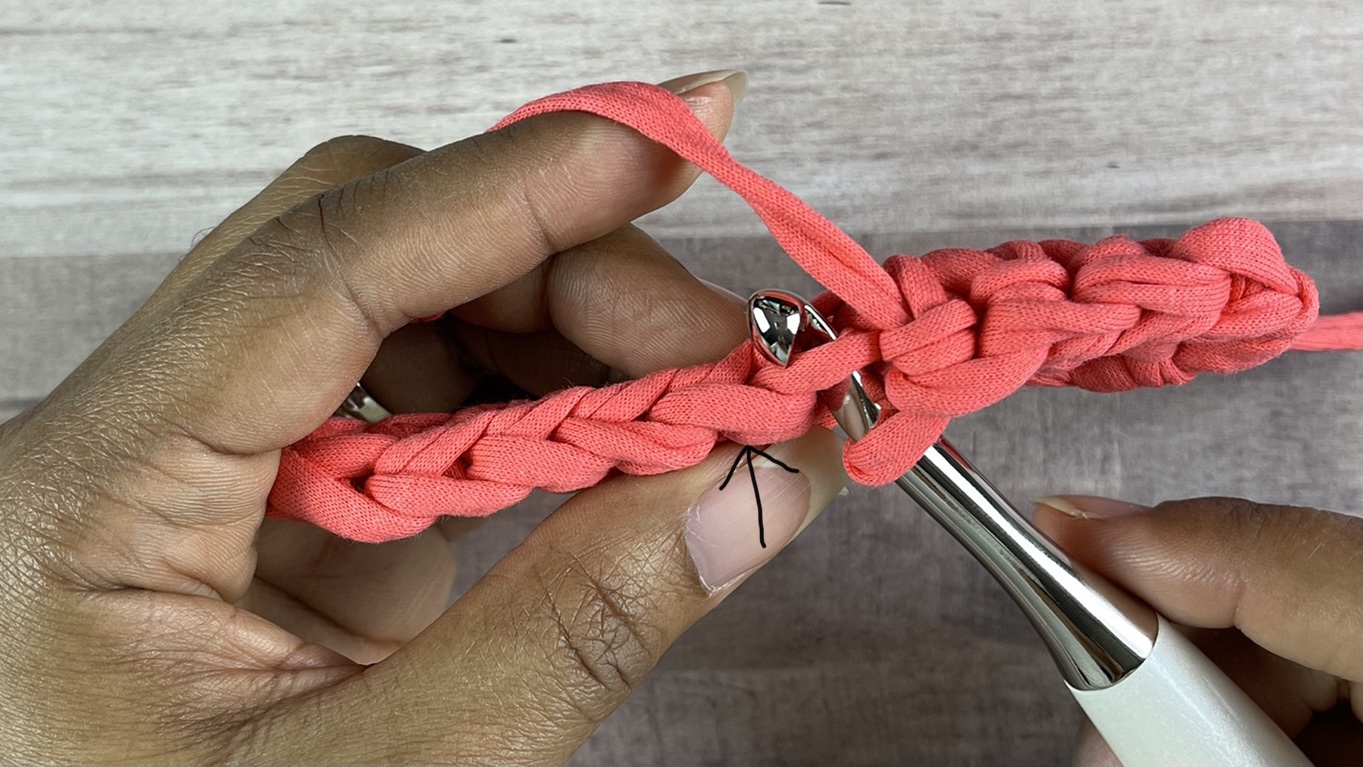 AND insert hook in FL of next st (arrow indicates the next st), YO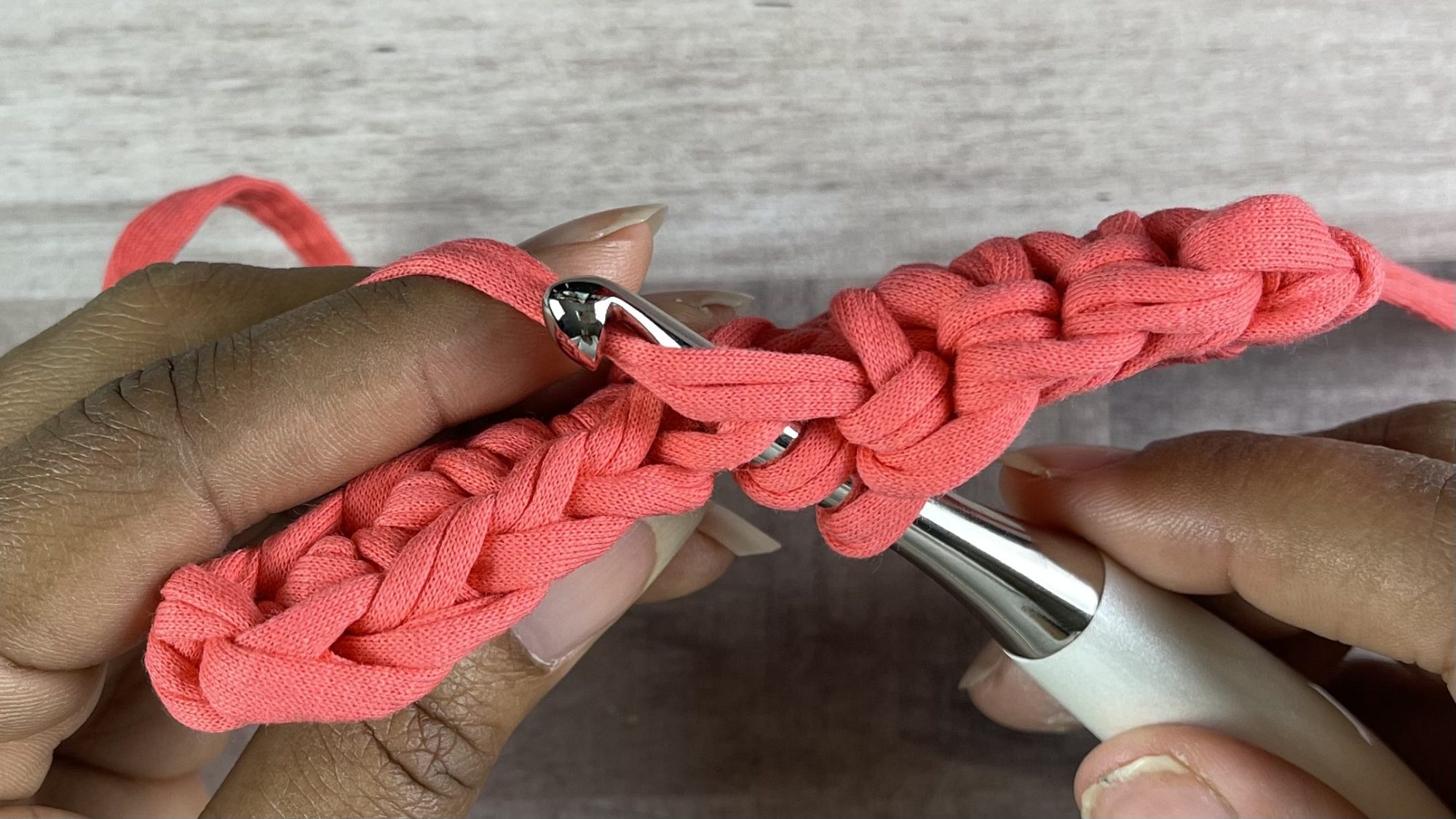 Pull loop through the first loop on hook (3 loops on hook)
Pull loop through the second loop on hook (2 loops on hook)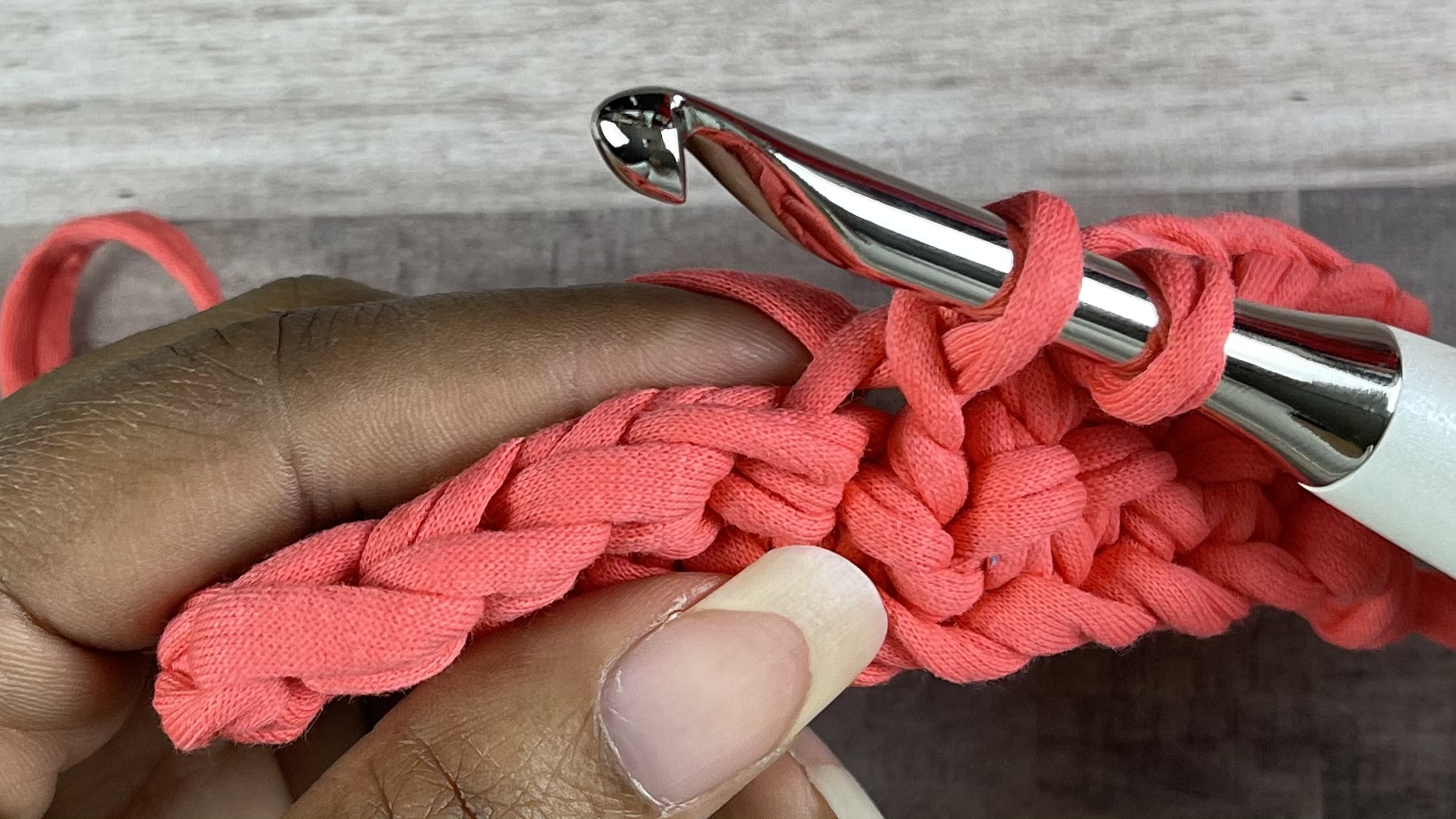 YO, pull though 2 loops on hook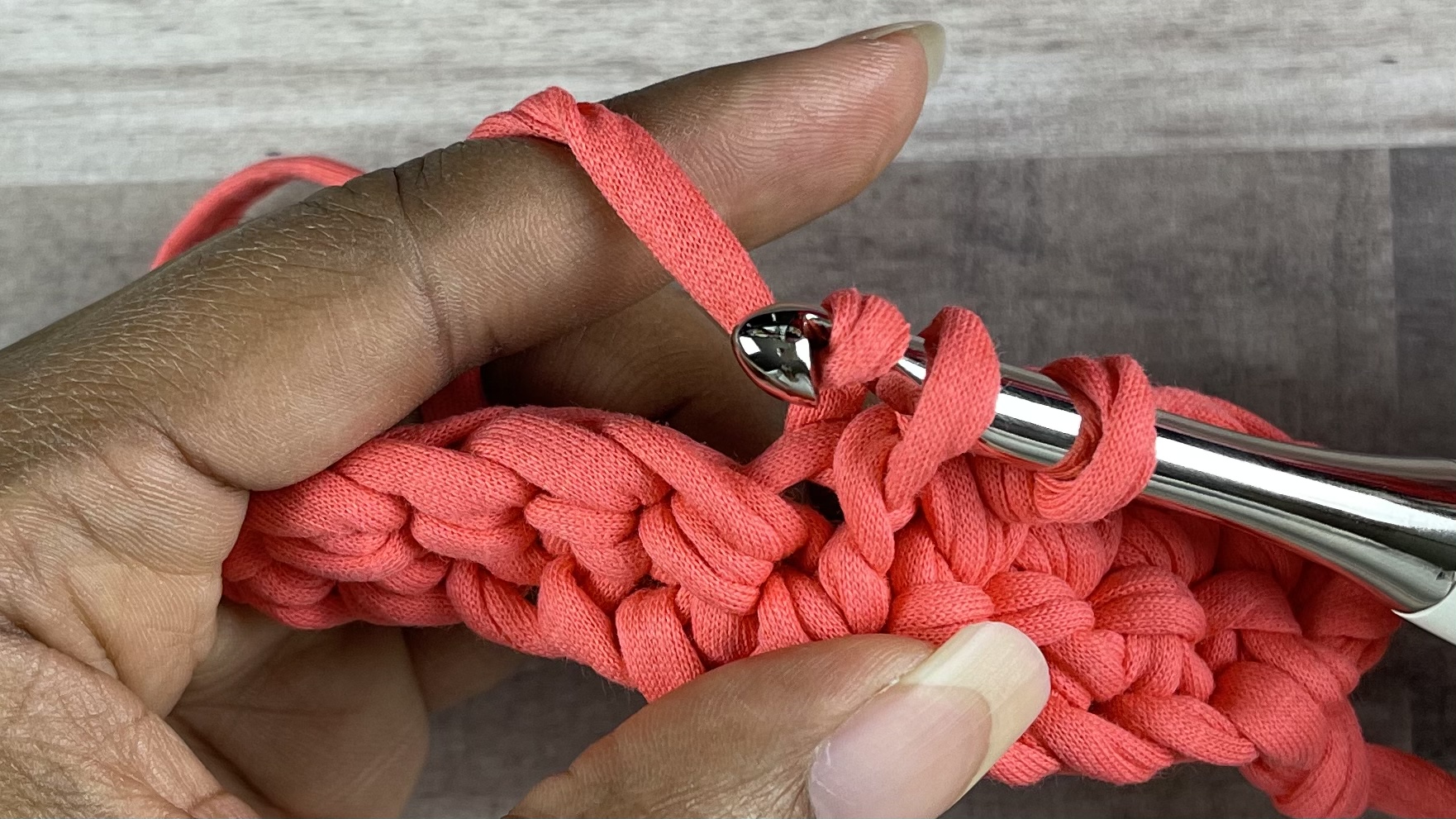 One i-sc2tog made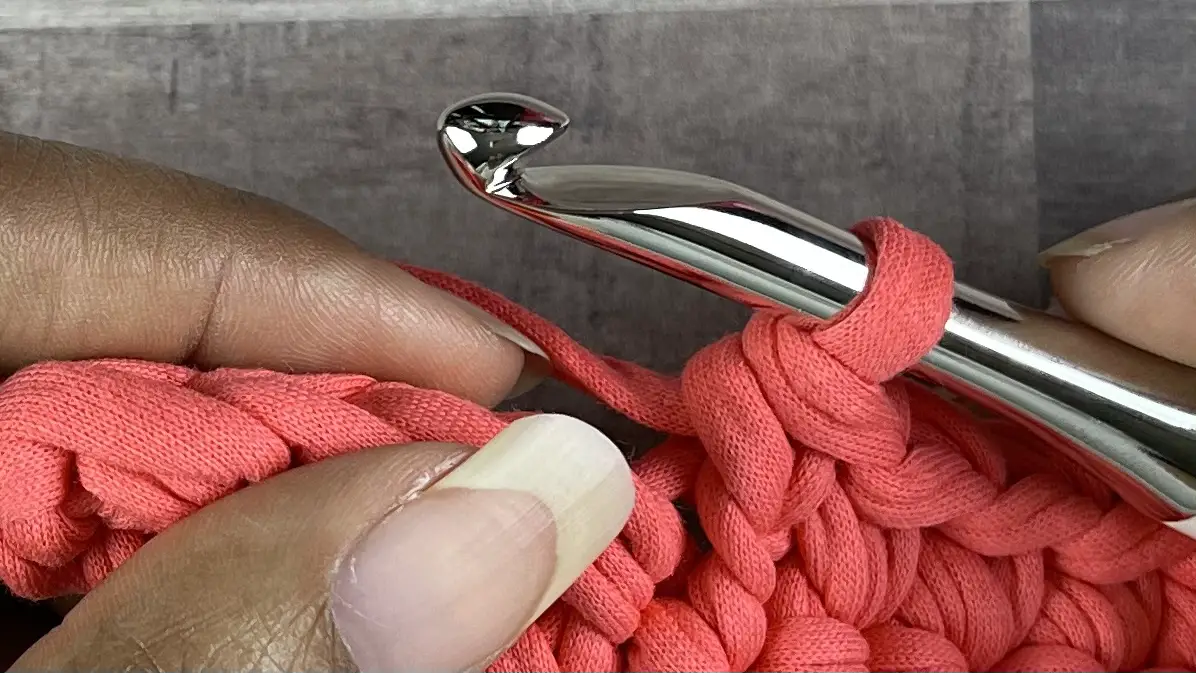 Sc in each st to end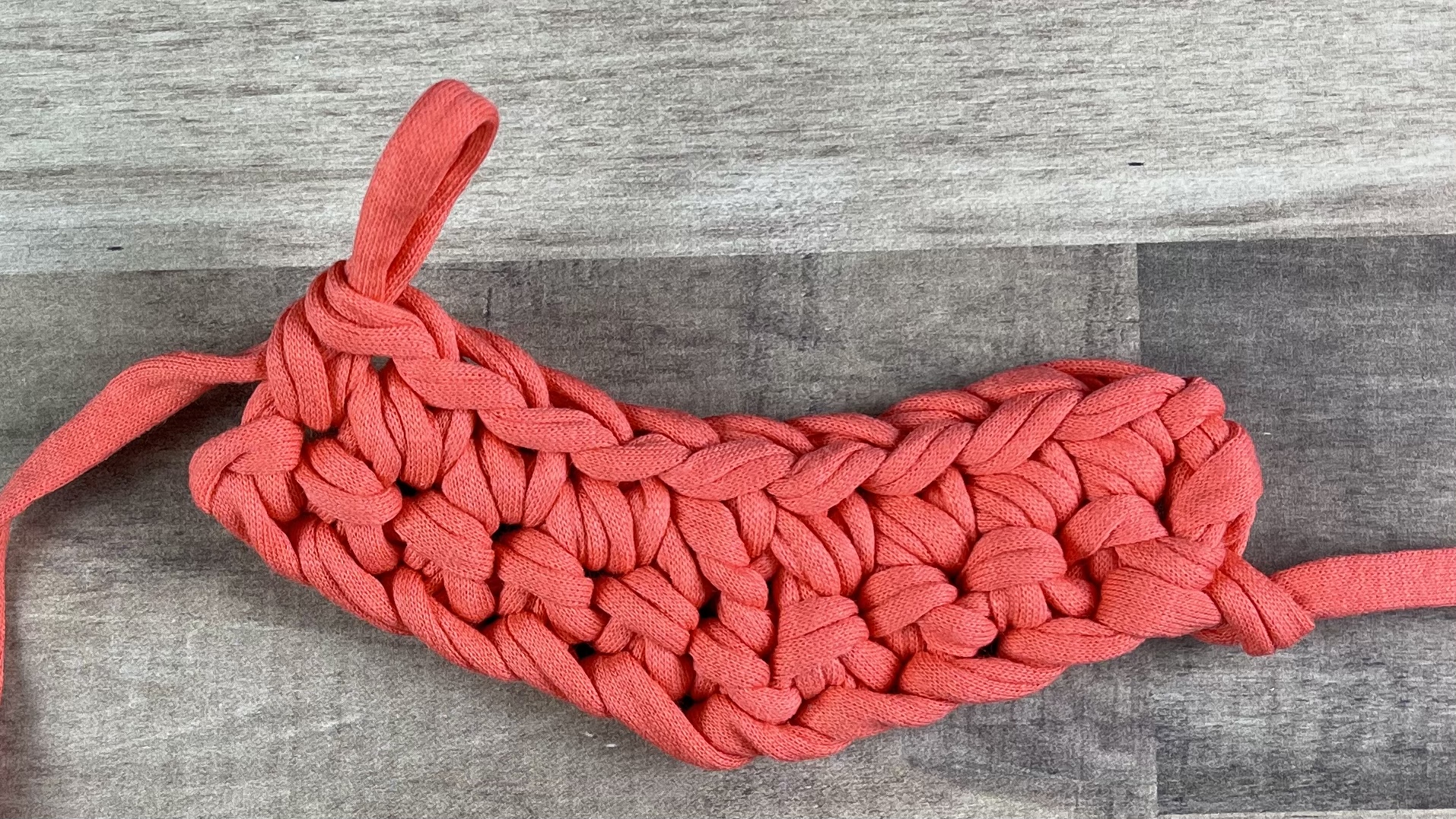 This is the view of the back of the row just completed. I like how it blends in with the other sc. In thinner yarns, the unworked loops may be slightly more visible, but it blends in so well, and therefore "invisible."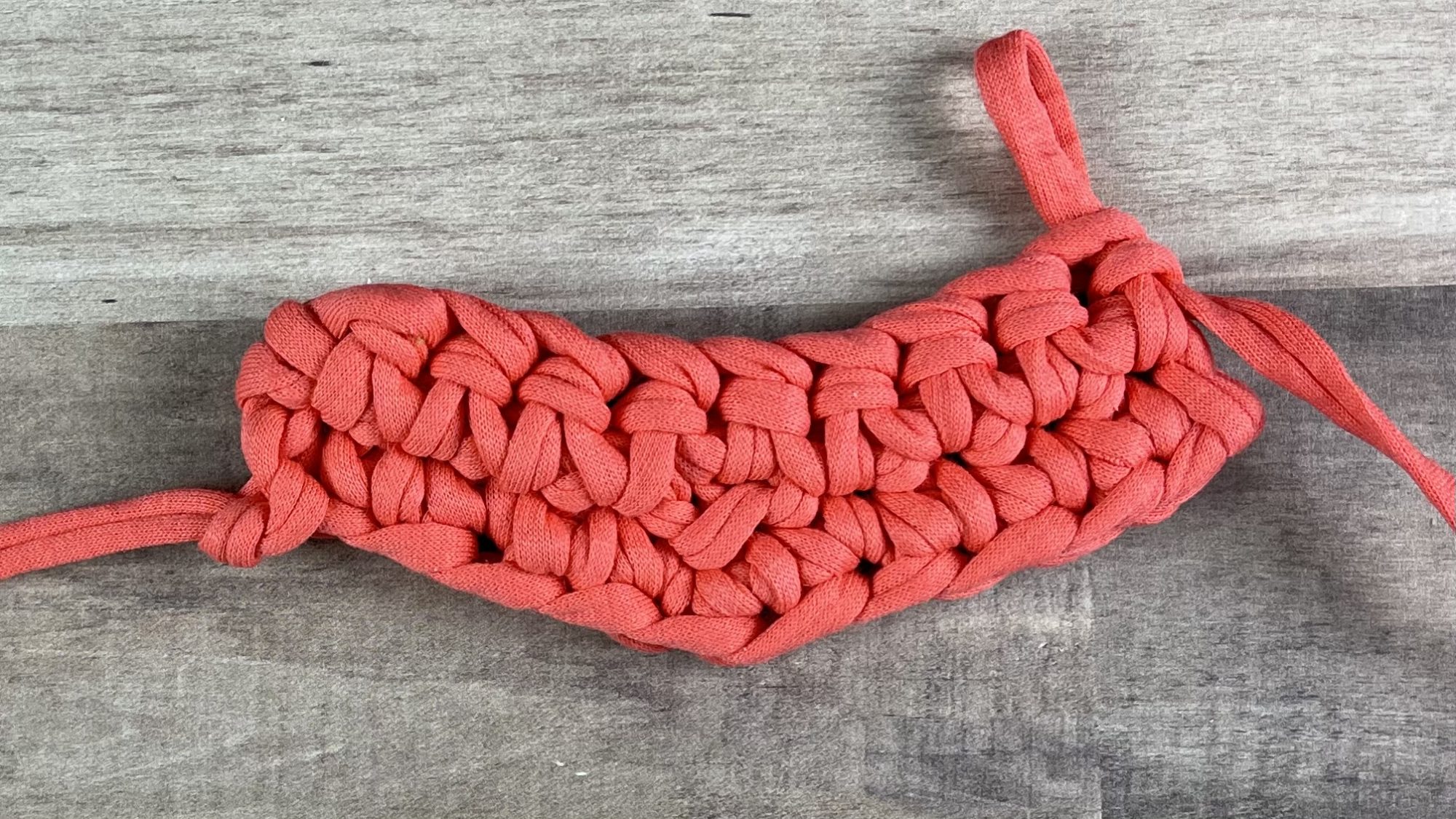 That's all there is to making the i-sc2tog that can used when making hats, garments, amigurumi, or any time you need to decrease in single crochet.
Want to give it a try?
Check out the Swirl Box Project Bag to try out the i-sc2tog on Knitznpurlz's blog.
Grab some chunky t-shirt yarn from Knitznpurlz Etsy shop.

Pin It for Later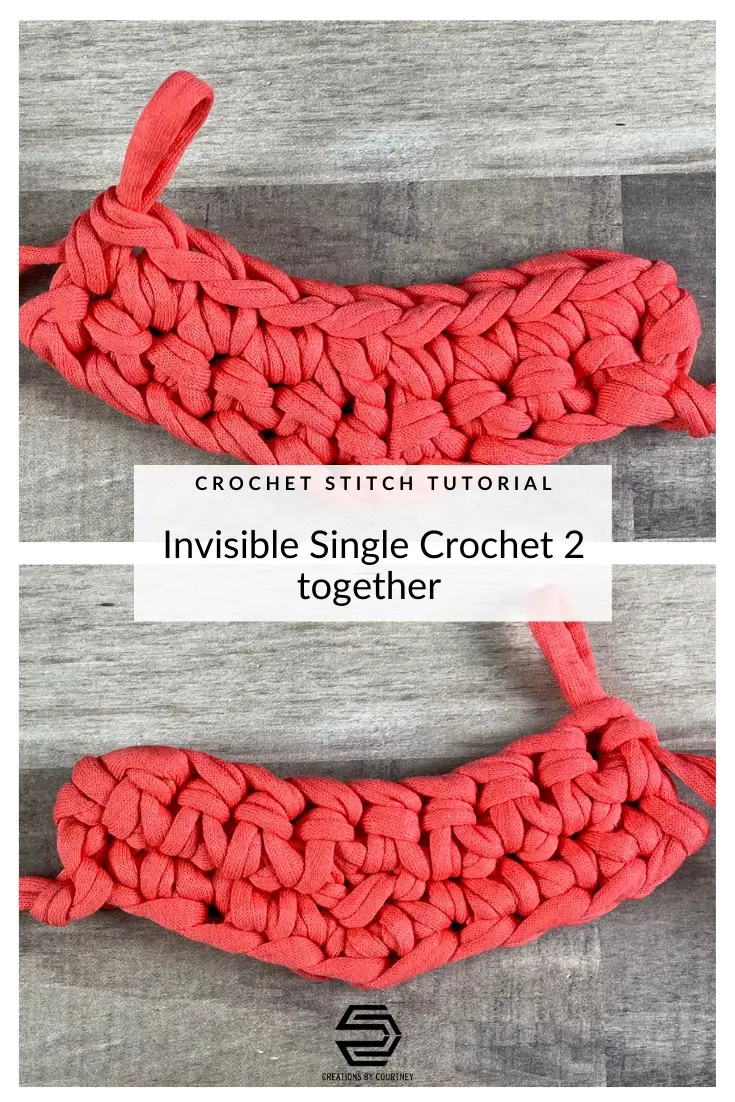 If we're not hanging out on social media yet, come check me out on Facebook, Instagram and Pinterest.
Want to talk about yarn goodness, crochet tips, and exclusive weekly deals? Join my Facebook Group, Creations By Courtney Community.
Join my newsletter for sneak peeks, crochet tips, and more. HERE
Please use #CreationsByCourtney on social media when sharing your projects.
This tutorial is not to be duplicated or resold, and not to be reproduced commercially. You may link to this tutorial for other crochet patterns, and please credit Creations By Courtney as the tutorial's author.