If you love crochet garments like I do, you're always looking for patterns for your handmade crochet closet. I've curated a few favorites to easily start your crochet closet. It's a selection of tops, a skirt, and a cardigan to cover each season. Which one will you make first?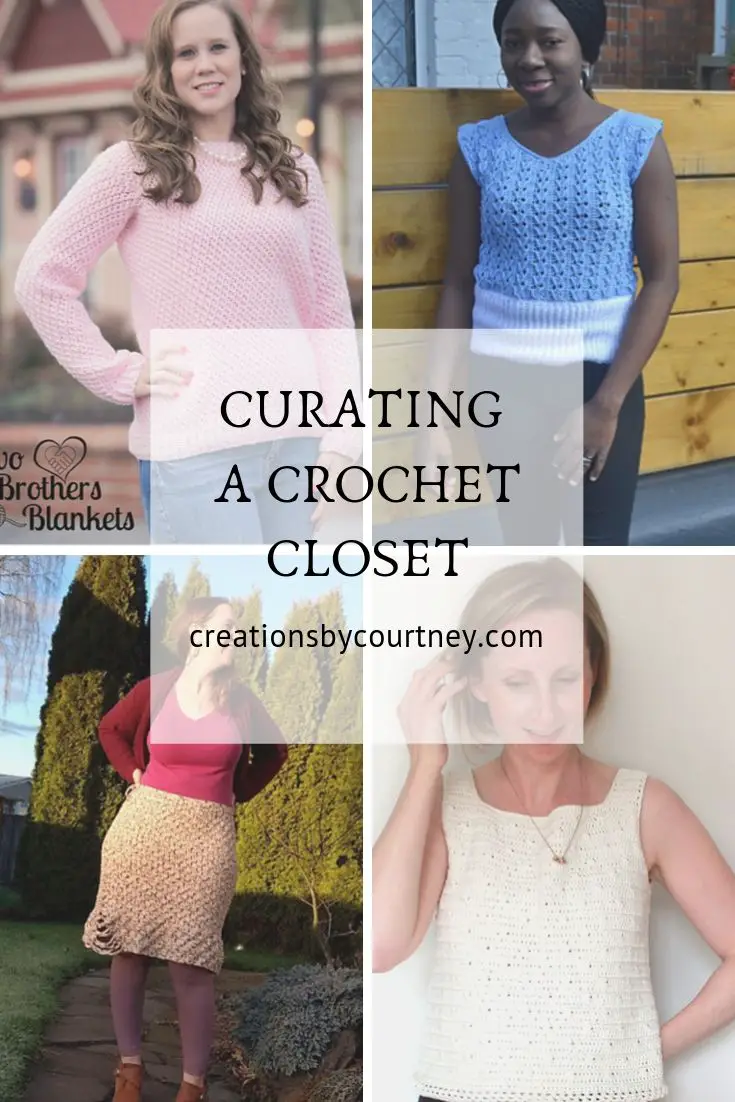 Curating A Crochet Closet
Photo Credit: www.ravelry.com
The Susan Vest by Susanna Biaye Designs has multiple options for finishing your sleeves to match your preference, or even making stripes for the band. Have fun creating a truly unique top that you can wear to work and dinner.
Photo Credit: www.ravelry.com
If you love C2C, corner-to-corner, for blankets and scarves, you have to make a C2C skirt by Bliss This. No matter you size or age, you can create a skirt that's ready for the office or dinner with your friends.
Photo Credit: nedandmimi.com
If you're heading into spring and summer, the Twinkle Tank is perfect for your wardrobe. Grab your favorite DK/ Weight 3 cotton yarn to make a tank to wear wherever you may go. You'll have fun with a combination of crossed stitches and double crochet.
Photo Credit: www.ravelry.com
The Savannah Sweater is a classic style that you'll want to keep in constant rotation during the fall and winter months. Peep that lovely texture! Two Brothers Blankets creates size-inclusive garments so that everyone can feel and look great.
When the weather cools, grab you X-capade Cardigan and be prepared to receive lots of compliements. It's a truly unique hem line that climbs like a stair case to draw attention to your smile. It's a size-inclusive pattern for Small to 5X Large for ultimate style.