It's my birthday month, so that means goodies for you! September is the best month, in my opinion, because it's still warm enough for summer activities but cool enough to enjoy a cozy wrap at night and early morning.
To celebrate my birthday week this year, I started with a four-day sale last week. I hope you got a few patterns from your Ravelry favorites. The Peaks Scarf was released Aug 31 as part of the Crochet for a Cause. For this week, I have an AMAZING giveaway for you! And there's a Fall Wearble Blog Hop coming the last week of September, where you can grab one of my most popular designs. ?
This Birthday Giveaway is my biggest one yet! With awesome crochet friends, you have the chance to win 20 crochet patterns!!
Yes, you read that correctly! There are 20 crochet patterns from earrings and ear warmers to a skirt, tee and wrap (that you'll want to wear all of the time).
Wait, there's more for this giveaway!
In addition to crochet patterns, you will receive a special code from me to save $10 in my Ravelry Shop and ONE Glitter Holographic crochet hook by CCbyFran!
*The coupon code will have to be used in one transaction, and any any remaining value cannot be saved or transferred.
How to Enter the Birthday Giveaway:
Visit the Rafflecopter link below and complete ALL 3 steps.
Check out each participant by adding to favorites or commenting. Share the love!
This giveaway is open to all residents 18 or older, worldwide!
Come back Monday, September 21 to see the winner!
Meet the Designers and Patterns!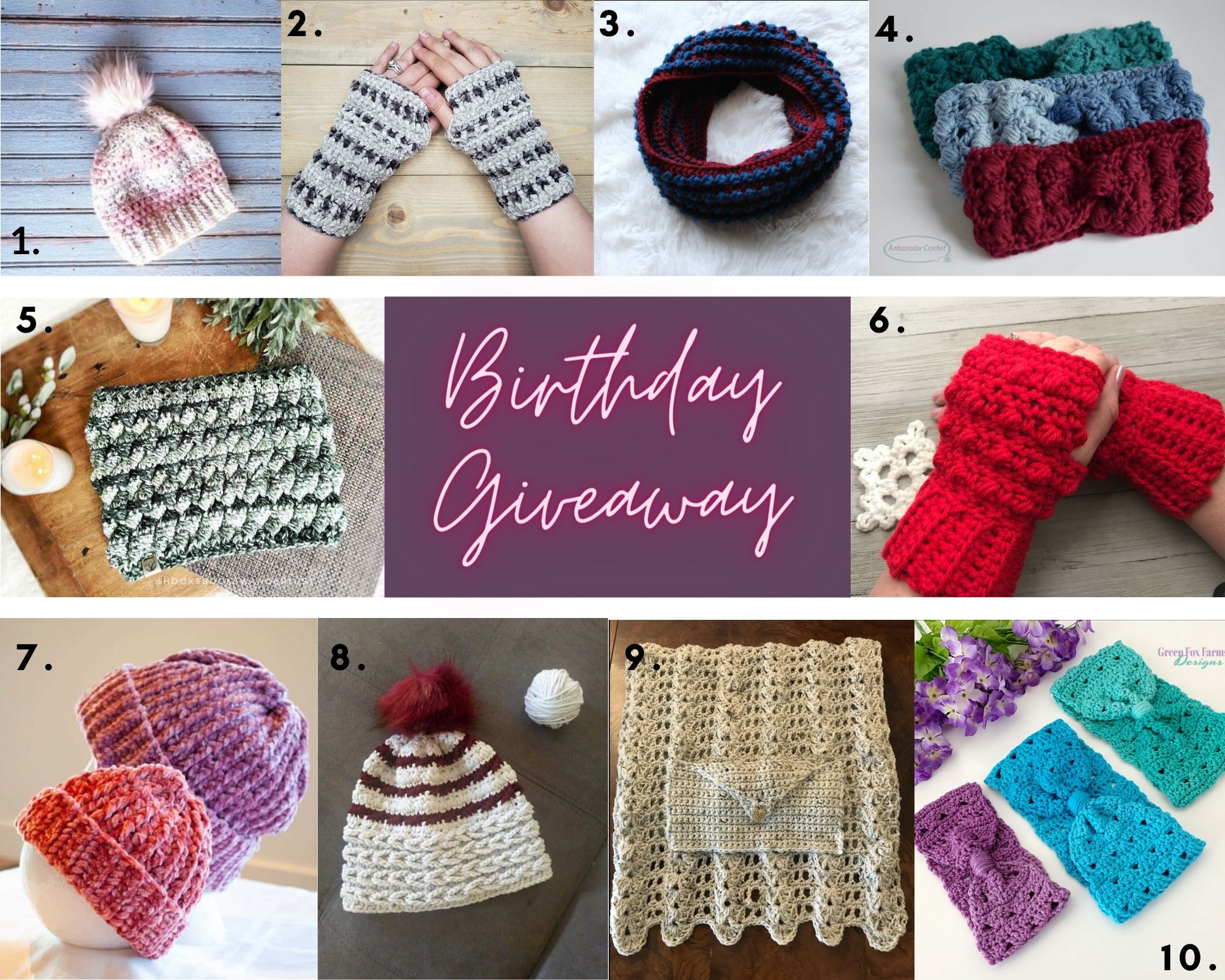 Glitter Hooks, please!
There's no such thing as too many hooks, as long as you can store them. CCbyFran offers sparkle-licious holographic hooks from size 2mm to 6mm. The winner will get ONE holographic hook in their preferred size and handle style, normal or chunky holo.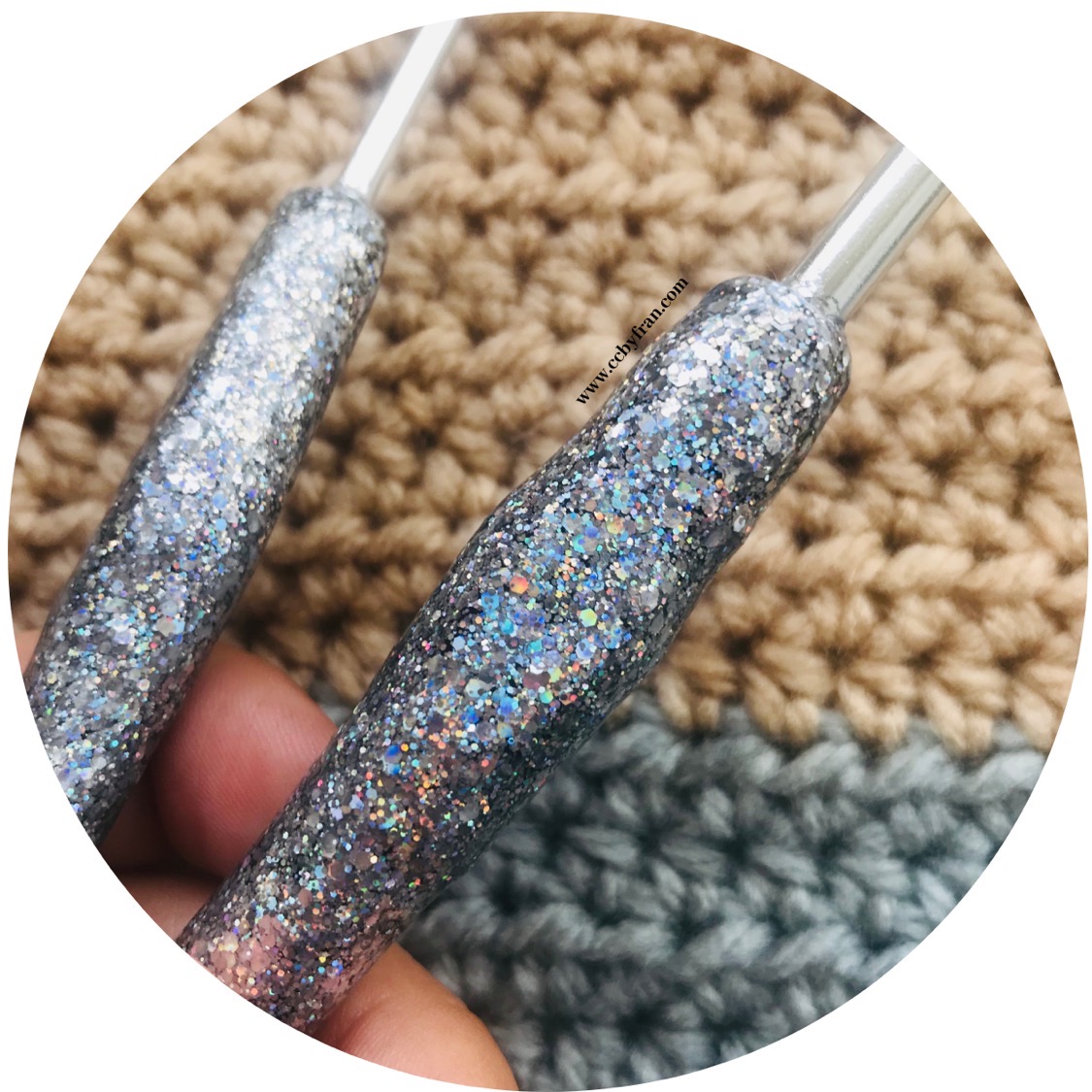 a Rafflecopter giveaway
Best of luck!
Want to talk about yarn goodness, crochet tips, and exclusive weekly deals? Join my Facebook Group, Creations By Courtney Community.
If we're not hanging out on social media yet, come check me out on Facebook, Instagram and Pinterest.
Join my newsletter for sneak peeks, crochet tips, and more. HERE
Use #CreationsByCourtney on social media when sharing your projects.