Whew! We made it through the busiest making season of the year, and you may be thinking, "what will I crochet for me?"
I love these last few days of the year for a time to reflect on what was accomplished and the things that may have gone undone. This always include a review of the completed crochet projects, and the WIPs. On occasion, a UFO (unfinished object) pops up, and gets stashed….
In making it through the busy holiday and market season, I want to share the Crochet for Me pattern bundle with YOU. YOU have earned the time to reset and focus on making something that you love, if you don't do that all year long.
I've included a brand new crochet pattern, Kiera Bag, that can only be purchased in the Crochet for Me bundle and the Cedar Mill Tunisian Poncho. You can carry your essentials in the Kiera Bag while being stylish and warm when wearing the Cedar Mill Tunisian Poncho. ?
*Disclosure: This post may contain affiliate links to products that I use, and think you will enjoy using too. Should you decide to use any such link, I will earn a small commission at no cost to you. Thank you for supporting this small business.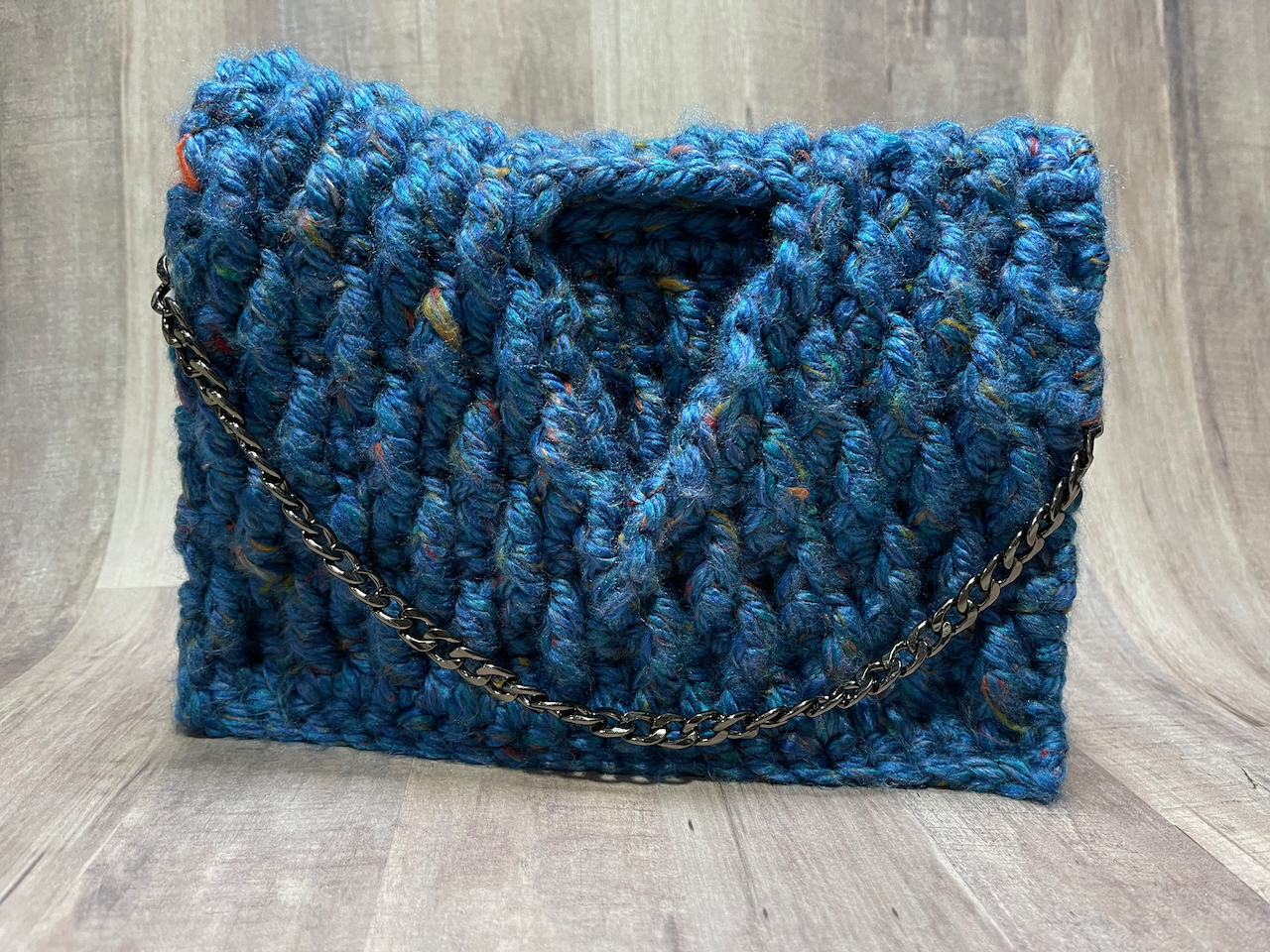 The Kiera Bag is made with a super bulky yarn and a large crochet hook, which means that you can start today, and have it finished by tomorrow to meet up with friends for coffee and hopefully no gift returns. ?
The Cedar Mill Tunisian Poncho is a great project to practice the tunisian simple stitch and learn the tunisian half double stitch. I find the long rows of a forward pass and return pass meditative when making tunisian crochet, and I hope you find it calming too.
What's in the Crochet for Me Bundle
Twenty-two designers contributed a total of 35 patterns in this bundle, and all for $19. That's less than 55¢ per pattern!
Who doesn't love a great deal?? Especially if your yarn, hook and notion budget got loss in the fun of making and shopping… #nojudgment
There's one catch to the bundle. It's only available December 26th-31st, 2022, 11:59 PM EST, and it will not be repeated or extended.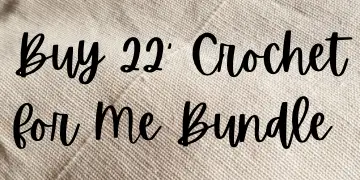 Let's check out the other featured patterns
How many crochet patterns do you NEED right now?
It would cost over $170 to buy each pattern individually, so an amazing pattern bundle helps you create your queue for 2023, and support your favorite or soon to be favorite designers directly.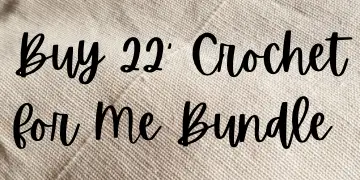 A few of my favorite patterns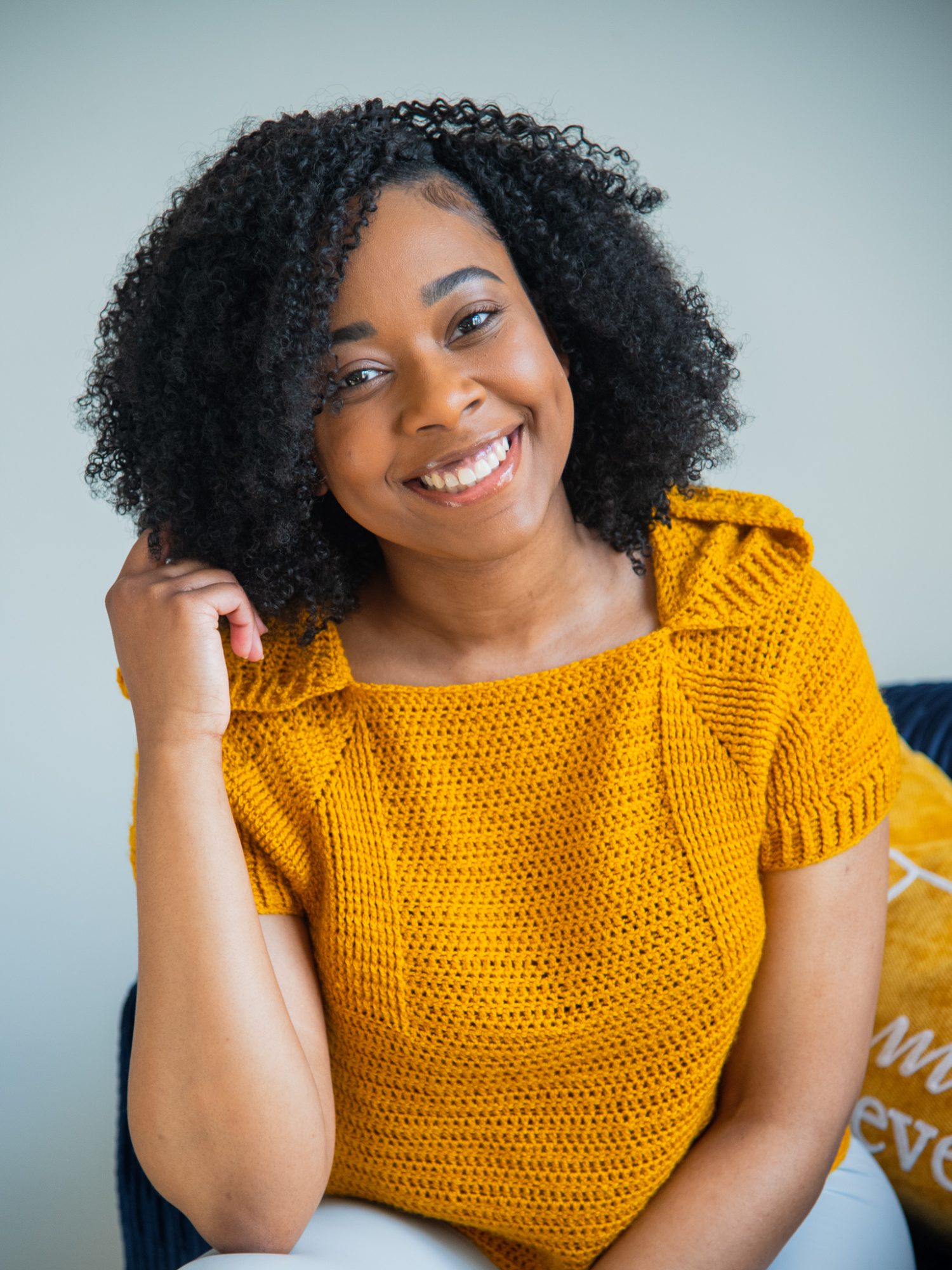 If all of that is not enough to convince you you need this bundle here's one more great thing. Once you gain access to the patterns you ALSO get a file with extra discount codes for additional products offered by some of our amazing designer friends. And there's a 7-day money back guarantee so you have absolutely nothing to lose.
So spend some of that holiday cash, support the community that you love, then put your feet up and crochet something fabulous for yourself as you watch 2022 go out the door! You deserve it!