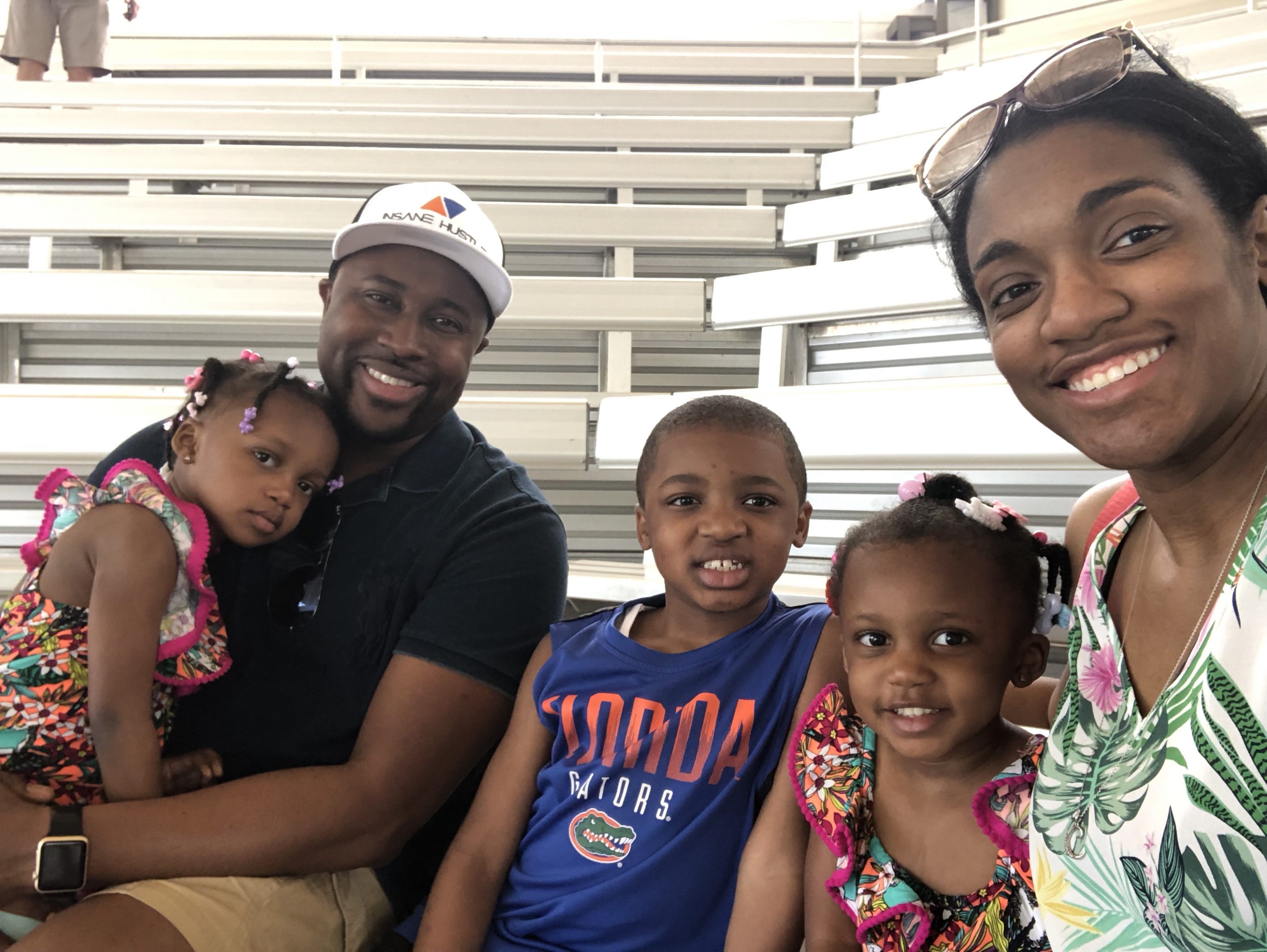 Hi, I'm Courtney of Creations by Courtney! I live in Atlanta, Georgia with my husband, son, twin girls and two fish, Tiny and Yellow. During the day, I work as a therapist, and work on my crochet at night.
My amazingly talented mother taught me how to crochet and knit when I was 8 years old. I observed her as a seamstress, and have tried my hand at a little bit of sewing linings for crochet purses and pillow cases.
At 9 I learned that I would become a big sister, so I had to use my crochet skills to make a baby blanket for my new brother-to-be… In being a newbie to crochet, the blanket never became a blanket, but an odd shaped scarf-like thing that was lost in the basement. Since then, I've made up for the odd object by making him several hats. I've also made hats for my sisters and other items for my parents, and nephews.
I'd all but forgotten my craftiness until 2002 when I called to ask my mom how to crochet my first hat. I picked a multi-colored yarn with blues and yellows to make my first hat and scarf set. From there, I got requests from to make custom unique hats. One request involved a large hole in the top so he could pull his dreads through…Yes, I made it, and he was very happy that he could now "…shake your dreads in da club." School was always a priority and making items again became a rare event.
In 2006, I began my doctorate degree in Chicago. As a Georgia Peach, the first winter was a frigid reawakening of my crochet desire. I needed hats and scarves to keep the cold as far away as possible. I began making hats and scarves on a per request basis. My stupéfiant (amazing) projects were two custom picture quilts. My client provided the pictures of her two sons, and I let my creative juices flow. Crocheting became a cathartic experience in relieving the stress of intense graduate work and a dissertation.
With my husband's encouragement and my ever-growing love of crochet and fashion, Creations By Courtney was officially started in April of 2011, and focused on making completed items. In wanting to be different, I chose to not join Etsy and often sold to friends and family. By January 2017, I decided to focus on publishing crochet patterns after having made myself a knee-length pencil skirt.